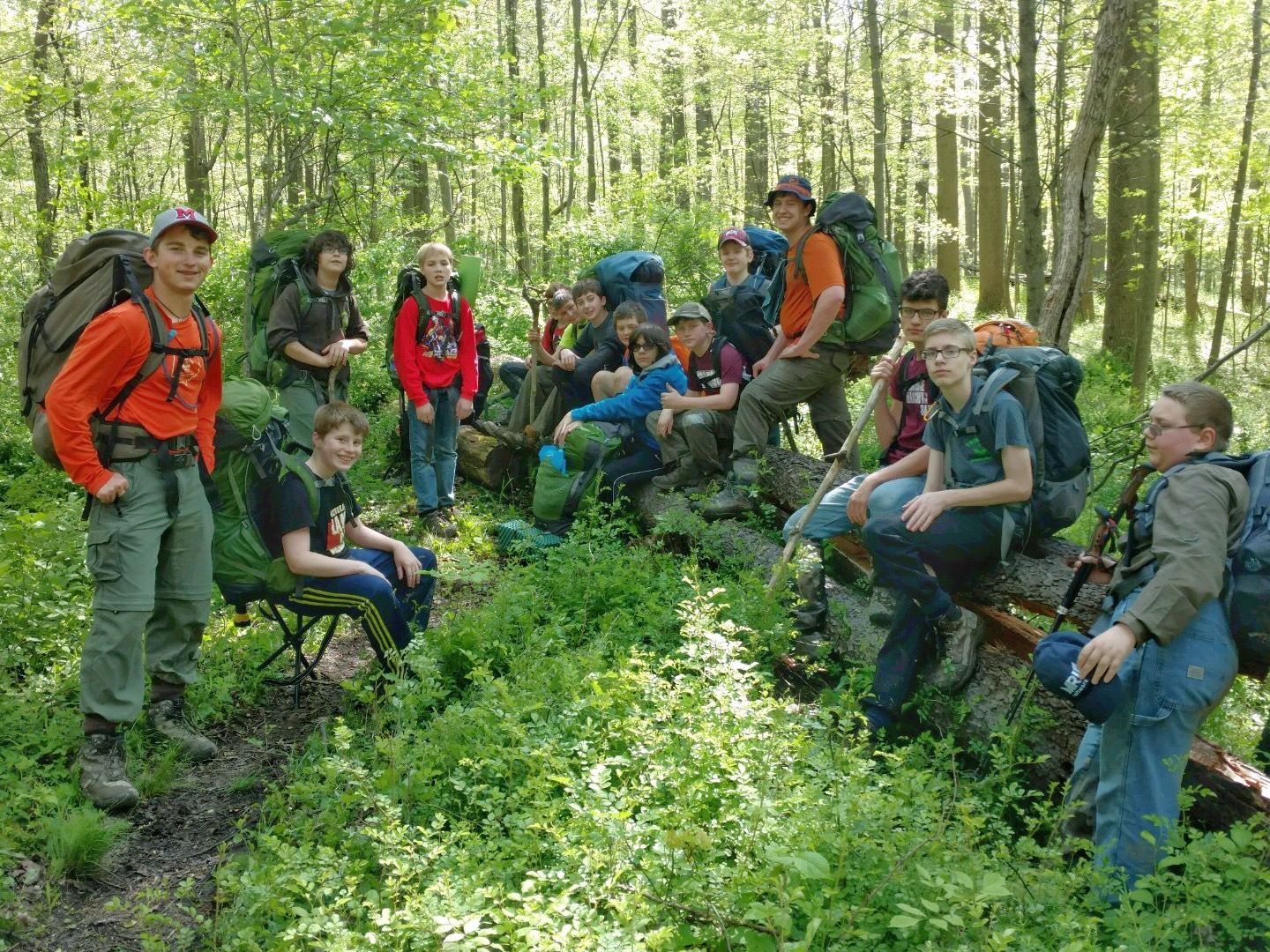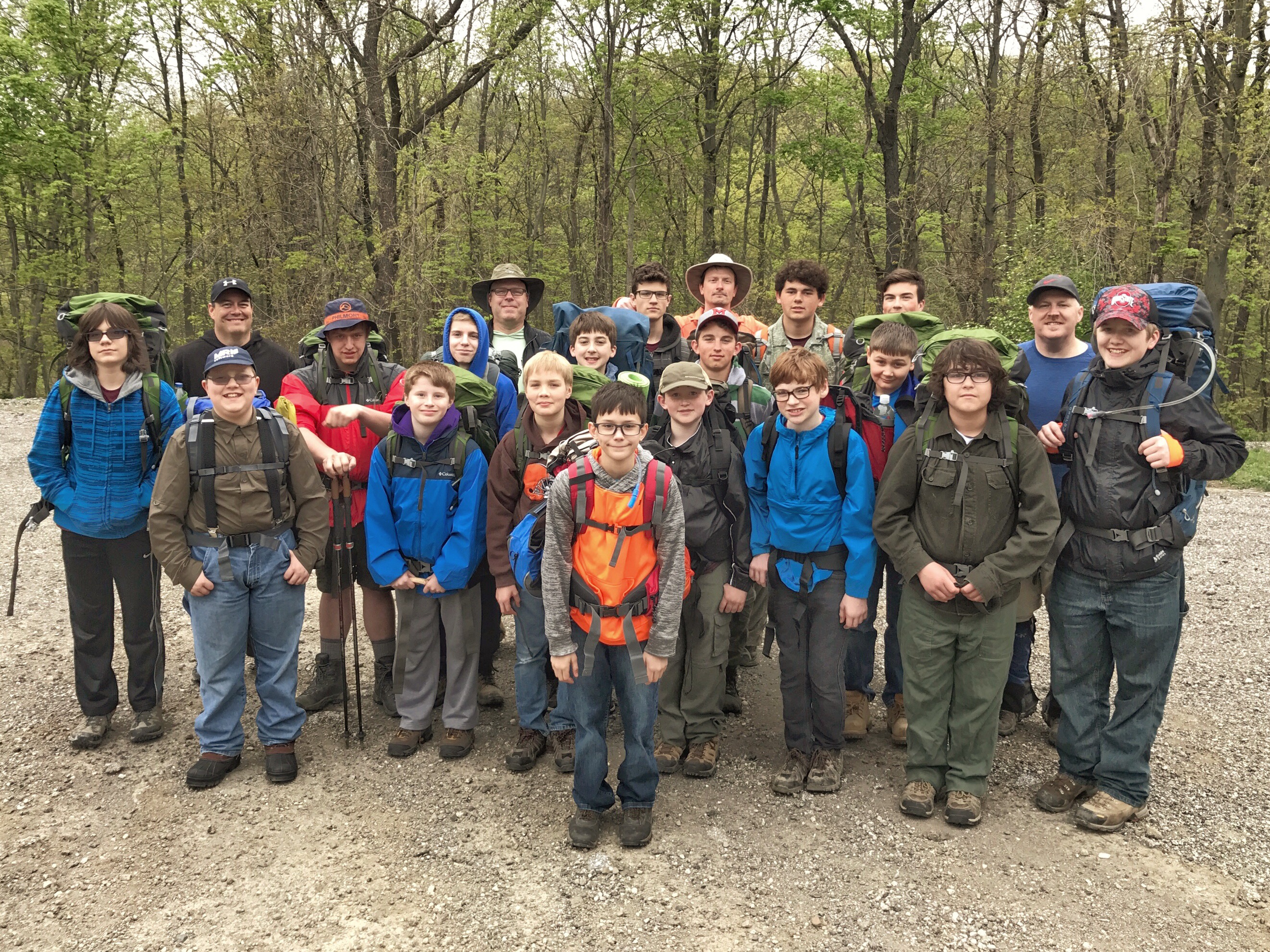 This weekend, several scouts met at Camp Butler to backpack around the scout reservation. The scouts hiked to the first campsite at Hickory in Butler. They quickly set up camp as the daylight was draining away. Everyone settled in and most scouts were sleeping or quietly chatting at 10pm. The next morning, we had a leisurely breakfast, took down camp and had time to refill our water bottles.
We hiked around the perimeter of the both Camp Butler and Camp Manatoc, crossing over to Kendall lake and then back into the camp. Passing by Minnie Ha Ha falls, we stopped for a break and then made evening camp at the top of the hill near the entrance to Camp Manatoc. After dinner, we were about to start a wrap-up campfire and it started to rain. We started hoping the light dizzle would end shortly, but it picked up into a downpour. We scattered back to our tents and tarps and slowly fell asleep to the pitter-patter of the ran on the flys. On Mother's Day, we hurriedly prepared to leave and tried to rush back to the drop off point.
We had a short cut from the camp site to a maintenance road to take us back to our cars. The "shortcut" was through a ravine. We underestimated the muddiness of trail. The scout looked like the camp installed a slip and slide in the woods as we were covered in mud. Multiple scouts fell in the creeks we crossed and as we pulled ourselves up the hill.
We all had a great time and all the scouts are planning for the next one. The one comment we didn't' hear is, I wish I packed MORE.