Our first, and most likely only, movie festival is turning out to be a fantastic success. Max gives the event Two-Thumbs Up. Last night's Poltergeist had the boys screaming when the clown grabs Robbie. We laughed so hard. So far, this was our most watched film. The Searchers, this afternoon was our least attended. The adults all liked it though.
Fear not, we got all the boys out of the cabin for our group photo.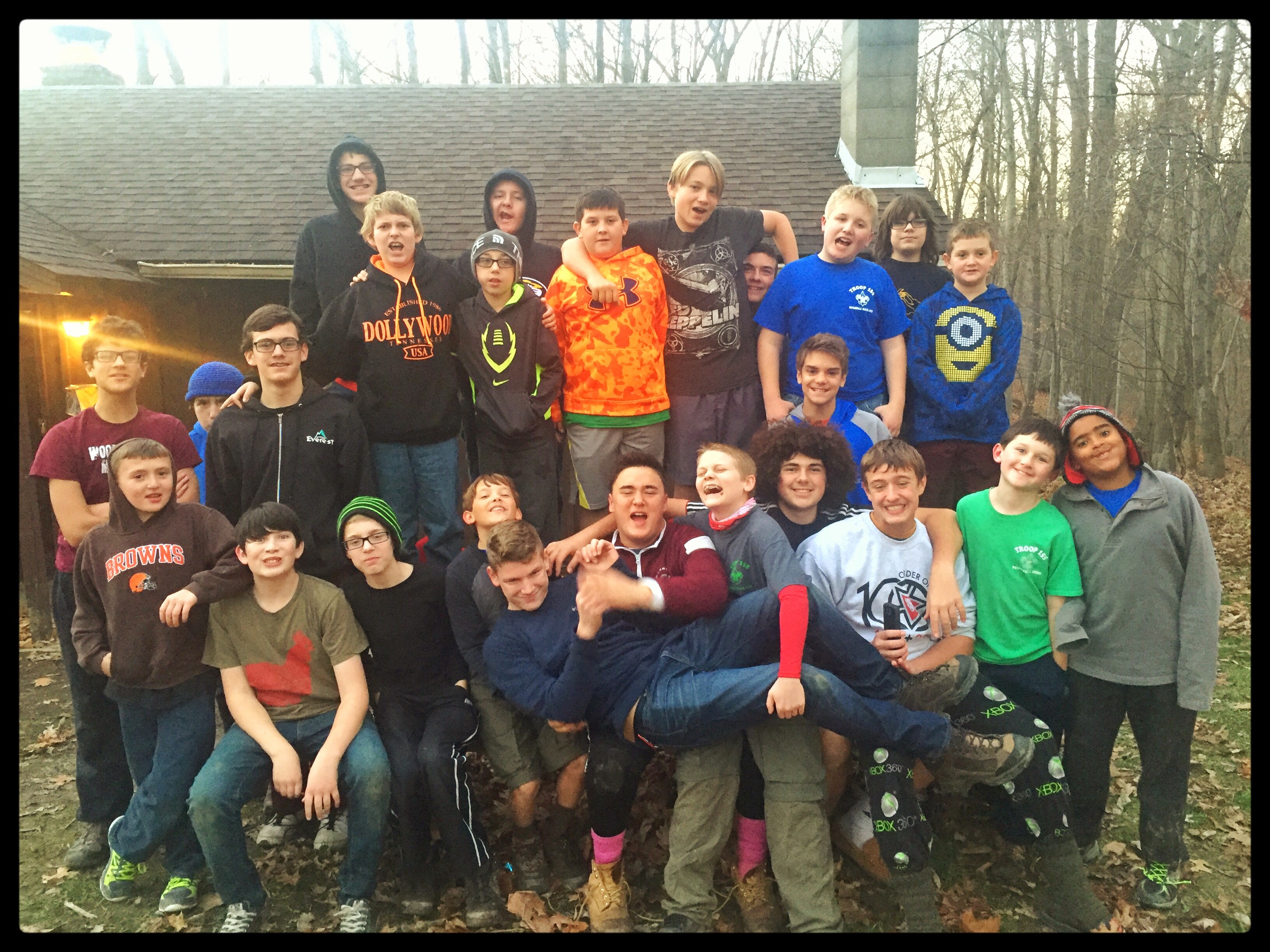 We are missing a couple but you can see the attendance was high for this one.