After polling the boys, it appears that this trip was adequately fun. They had a great time exploring the two ships and a submarine. The Buffalo Navel Park is located on the Niagara River about 3.5 hours from home. It is located in a burgeoning riverfront property in the city. We checked the the Navel Park Welcome center, gift shop, and bar, we thought it was an interesting combination as well, where we stopped for a quick photo. (Most of us were here, sorry Mr Craig and the Carleton's).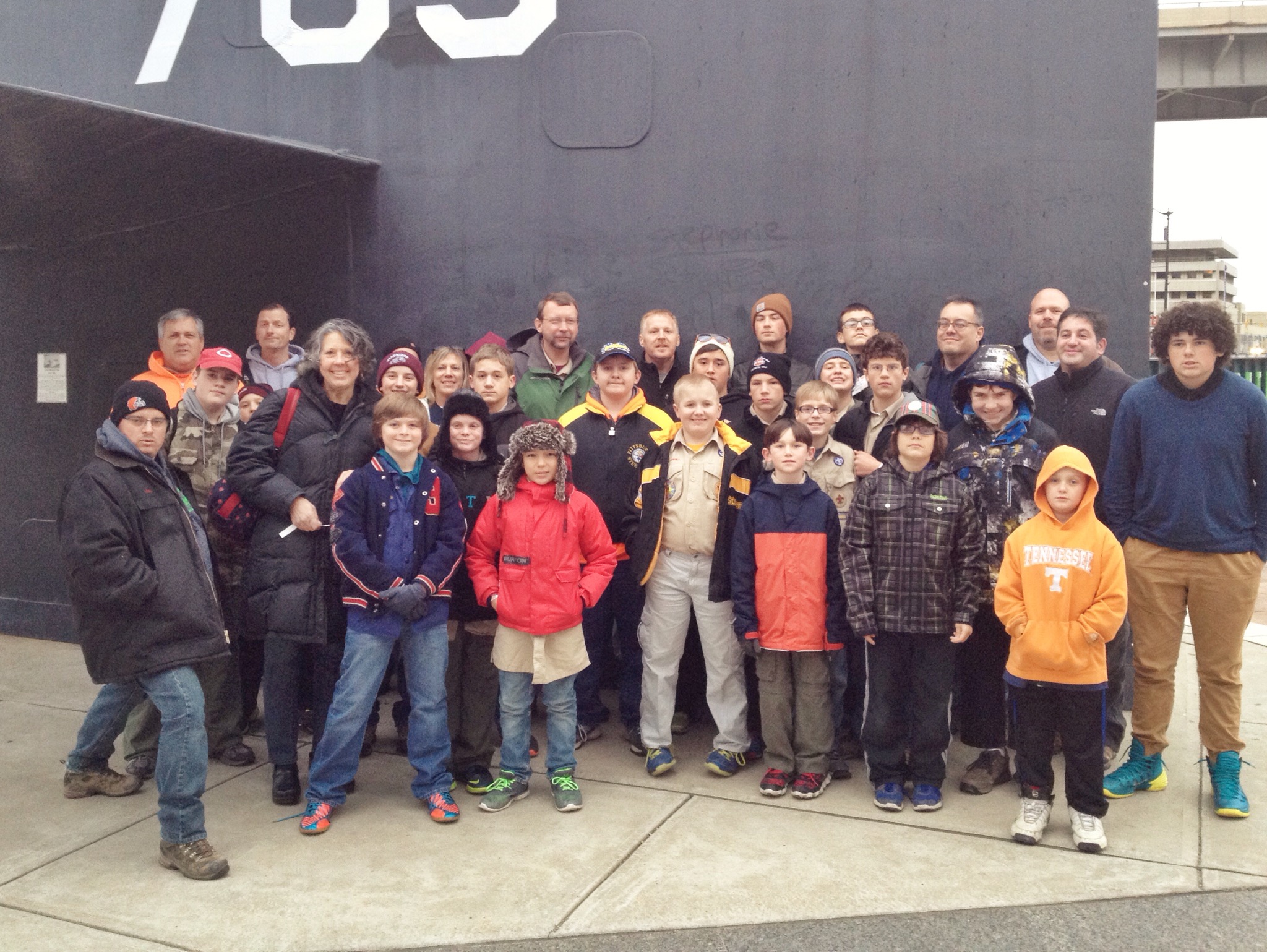 After finding our berth, three decks below the main deck, we had an hour to start exploring before the safety briefing and dinner. Dinner was chicken fingers, instant potatoes, and corn. We were the first campers in line out of the 250 total campers on the ship.
After dinner, the scouts scattered to continue to explore, visit the gift shop or play on the flight simulator. At 20:00 hrs, the outside attractions shut down and we came inside for movies with a snack bar or played cards in the officers lounge. Lights out at 22:30.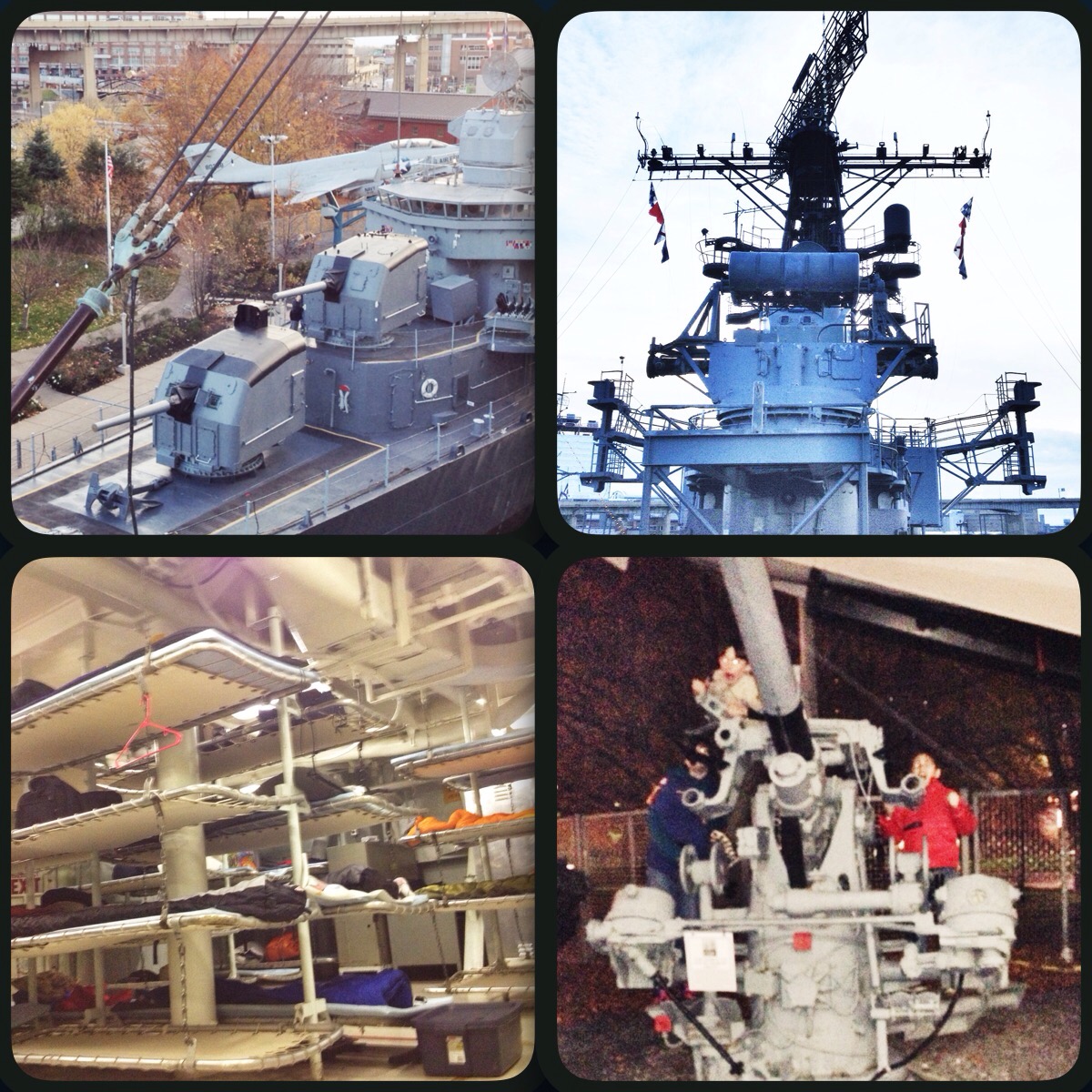 With 37 men, women, and children crammed into a 25'x40′ steel vault, we did pretty well. When the lights went out, much to my surprise, all the chatter ceased. I've never experienced that before. It must be due to having moms with us. NEW RULE: Mom's-only camps in the future.
In the morning, we packed up, cleaned up, and went to breakfast. Three scouts volunteered, for free popcorn and a paper hat, to serve breakfast for 250 campers. There were plenty of food to go around, nobody went hungry. We then tooled around for another hour and disembarked the ship around 9:30. After Chuck fed all of the poor and indigent in Buffalo with his Tim Horton's gallon coffee box, we drove to Niagara Falls.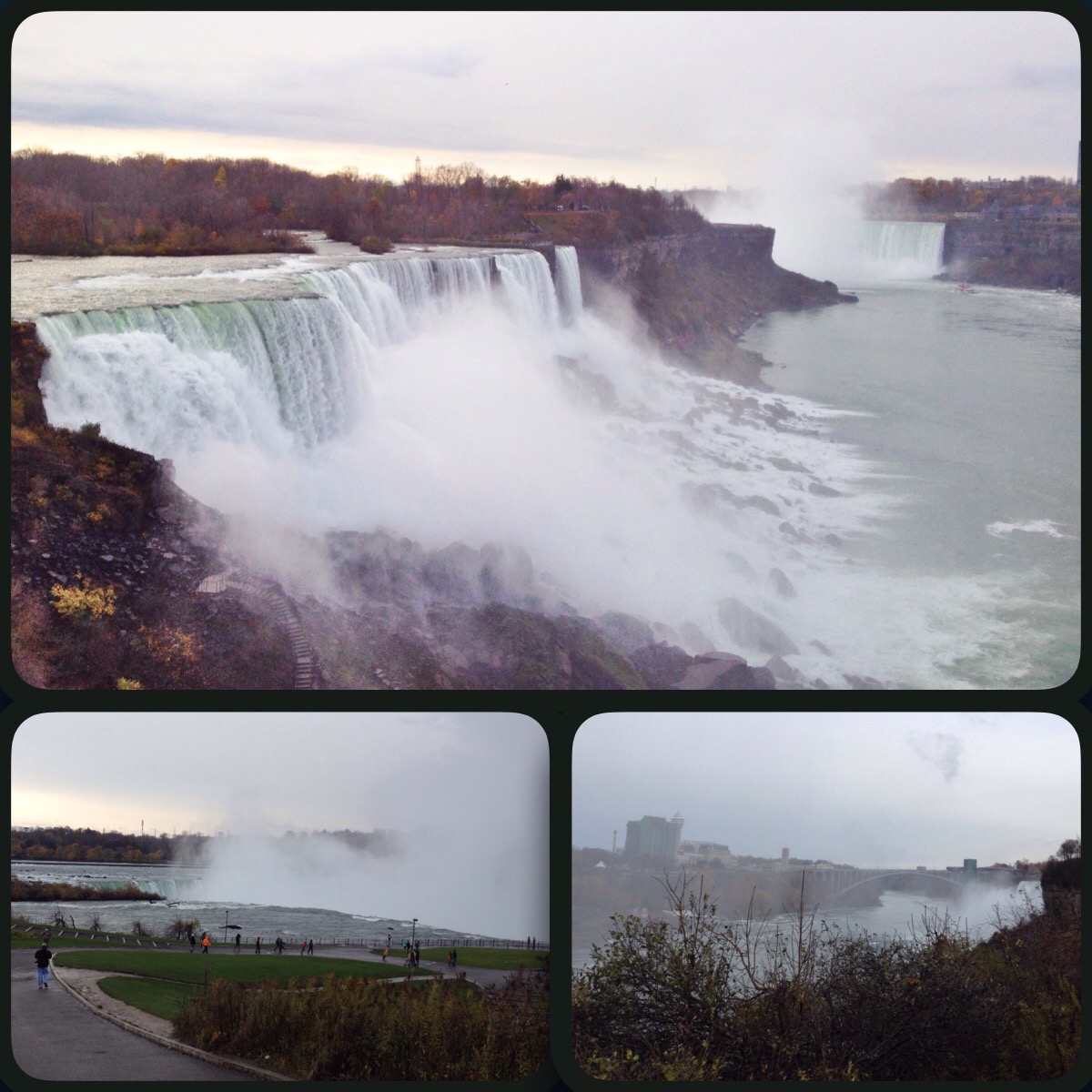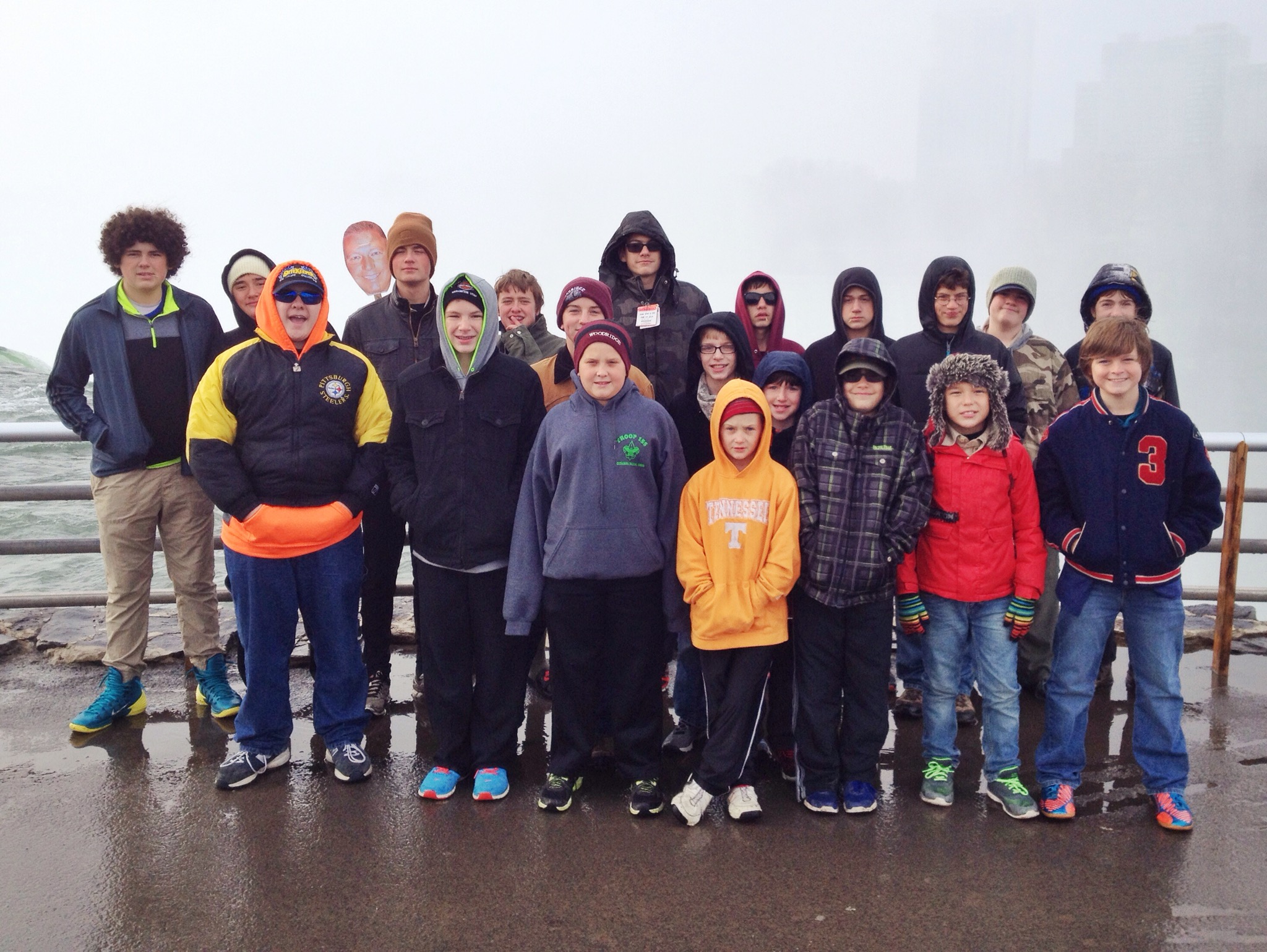 We parked at Goat Island, next to the Horseshoe Falls, took some photos before walking over the Niagara River to the Visitors center by the American Falls (Bridal Vail Falls). By this time, we had visited, no less than 4 gift shops today, we were hungry and took off for our main reason for the whole NY trip, lunch.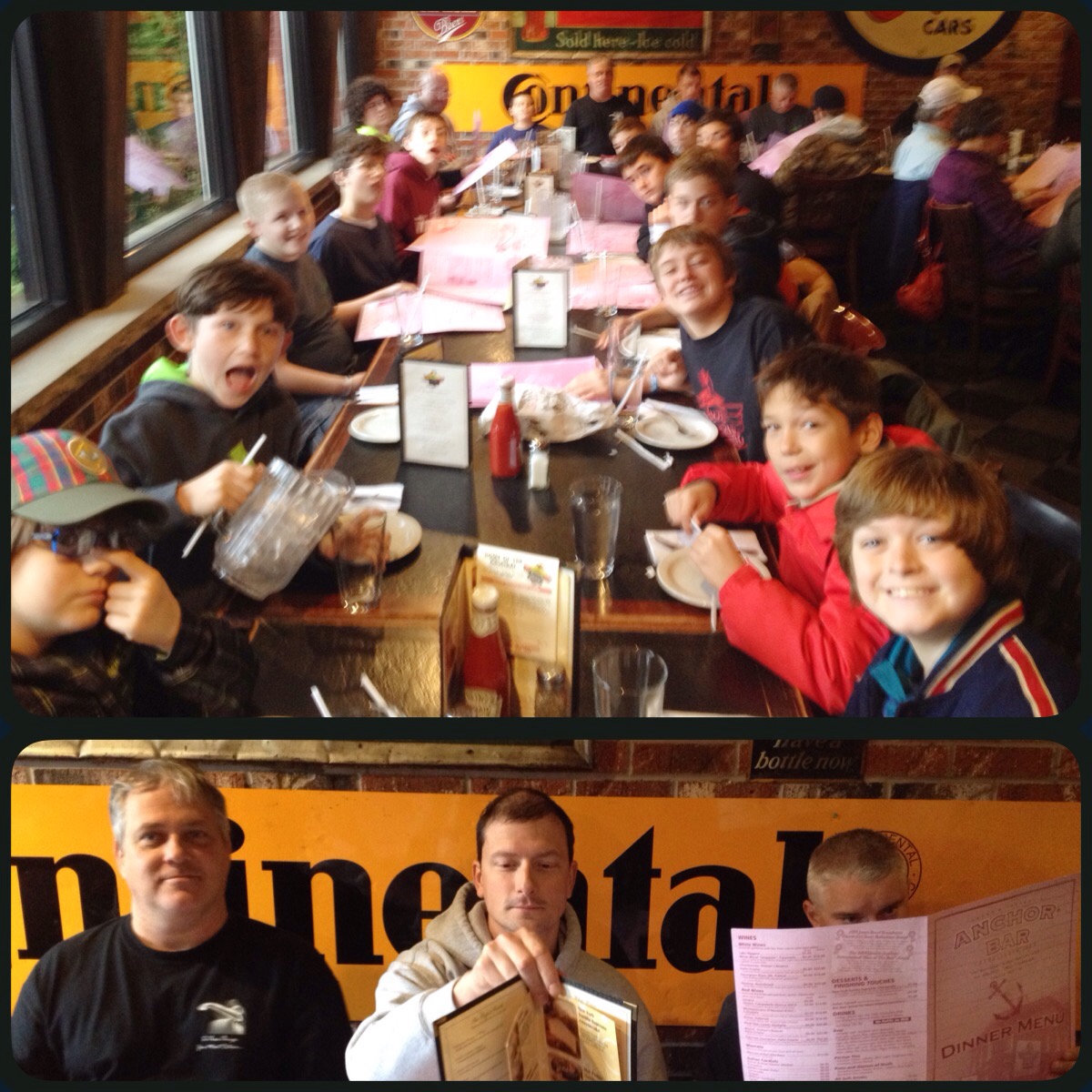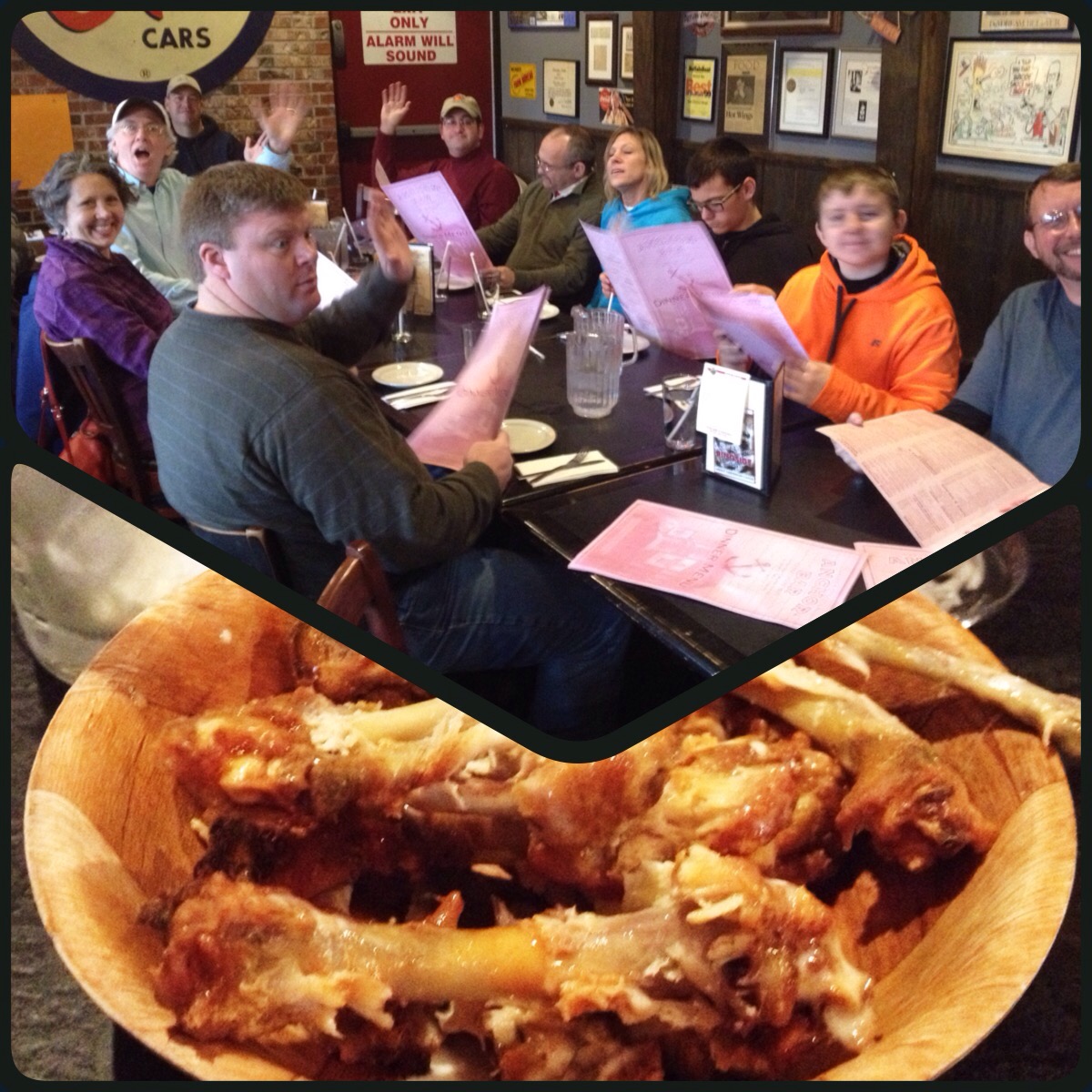 Between 40 people, we devoured over 320 wings along with other sandwiches, pasta, and salads. With our bellies full, our fingers sticky and our faces tinted pink with sauce, we burped generously and said our farewells to New York.
As this posting is going up mid way home, I wish everyone a safe trip and remember to all, especially the driver…STAY AWAKE!