Stories from the Trail: Backpacking Minister Creek, PA
Troop 155, with support from Modern Woodmen, was able to invest in backpacking gear. The troop purchased 8 backpacks and lightweight tents. This past weekend, our investment paid off as we had 10 first time backpackers attend this trip.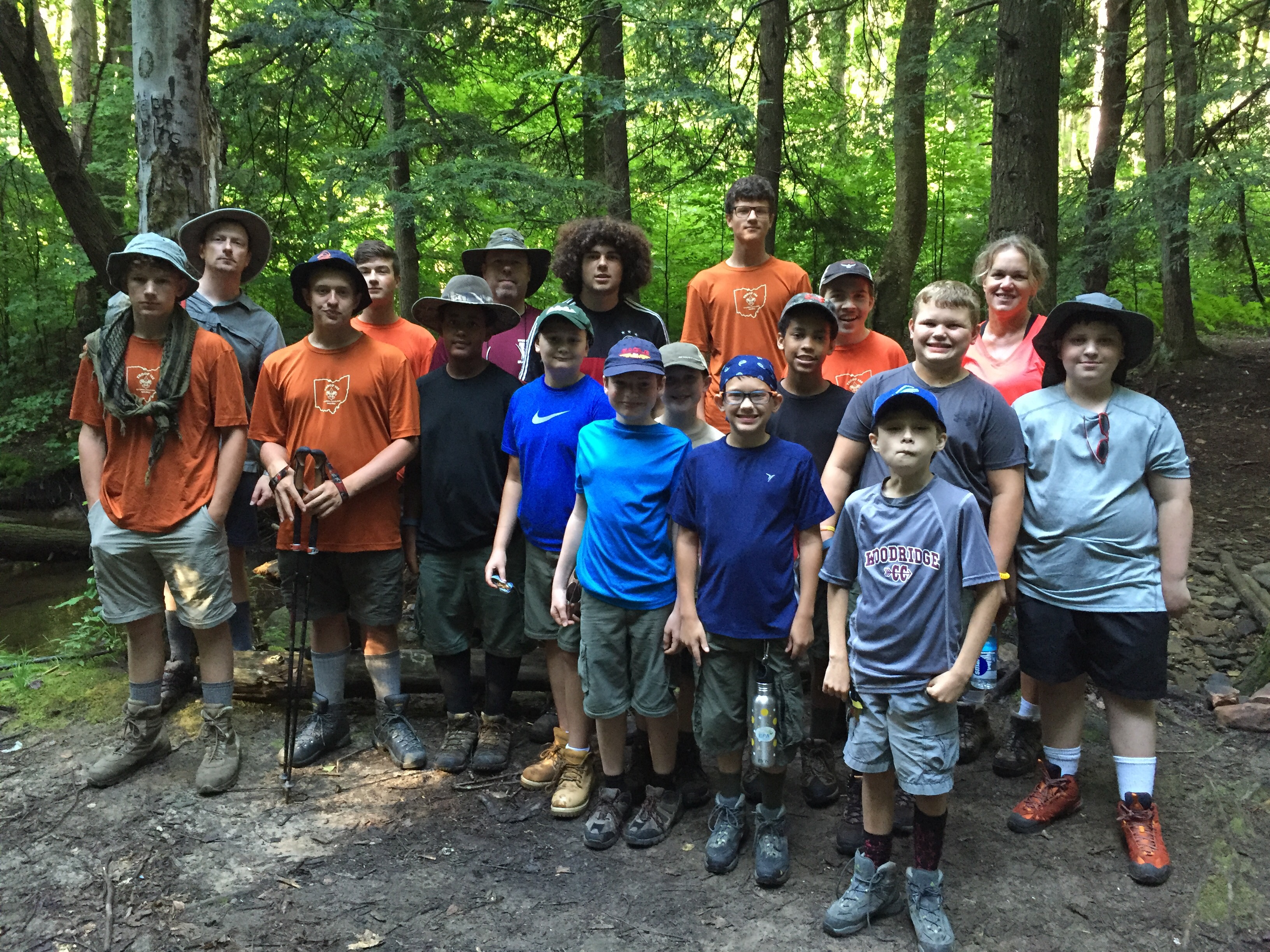 The trip started off Friday night, stopping at our traditional visit to the Oil City McDonalds. We fuel up on grease before starting on our journey. We hit the trailhead around 9pm, in the dark, and hiked about a mile. We set up our tents and hammocks near Minister Creek and hoisted the bear bags in a far away tree.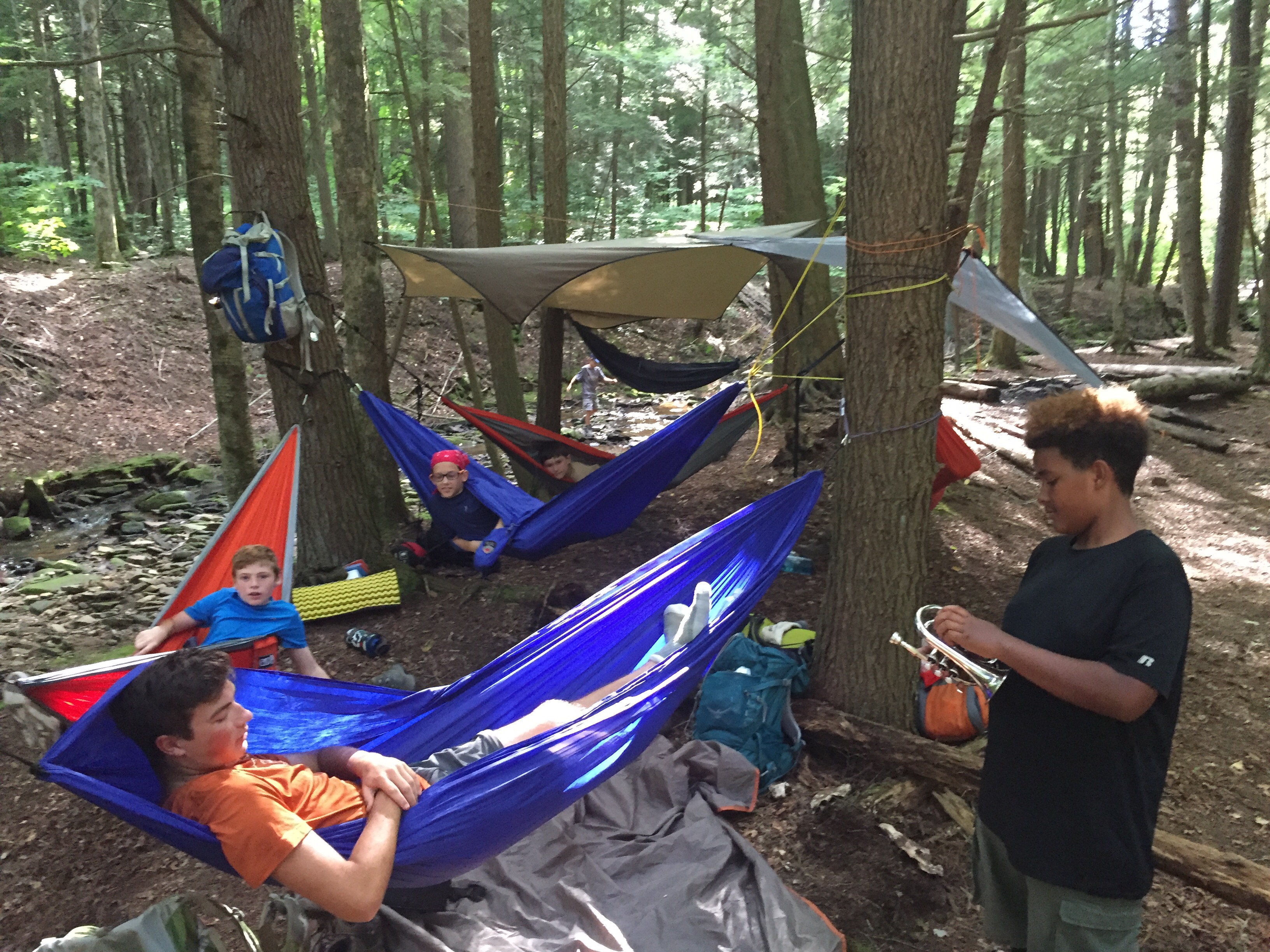 Saturday morning, after much chatter and tomfoolery the night before, the scouts broke camp, ate a hearty breakfast of a meat stick, espresso trail bar a package ofgummy fruit snack, and a random package of pop tarts. The scouts acted like they just popped a booger flavored Bertie Botts Jelly Bean when they realized there were watermelon flavored pop tarts thrown into the mix of chocolate chip and chocolate fudge. Oh, the randomness of it all.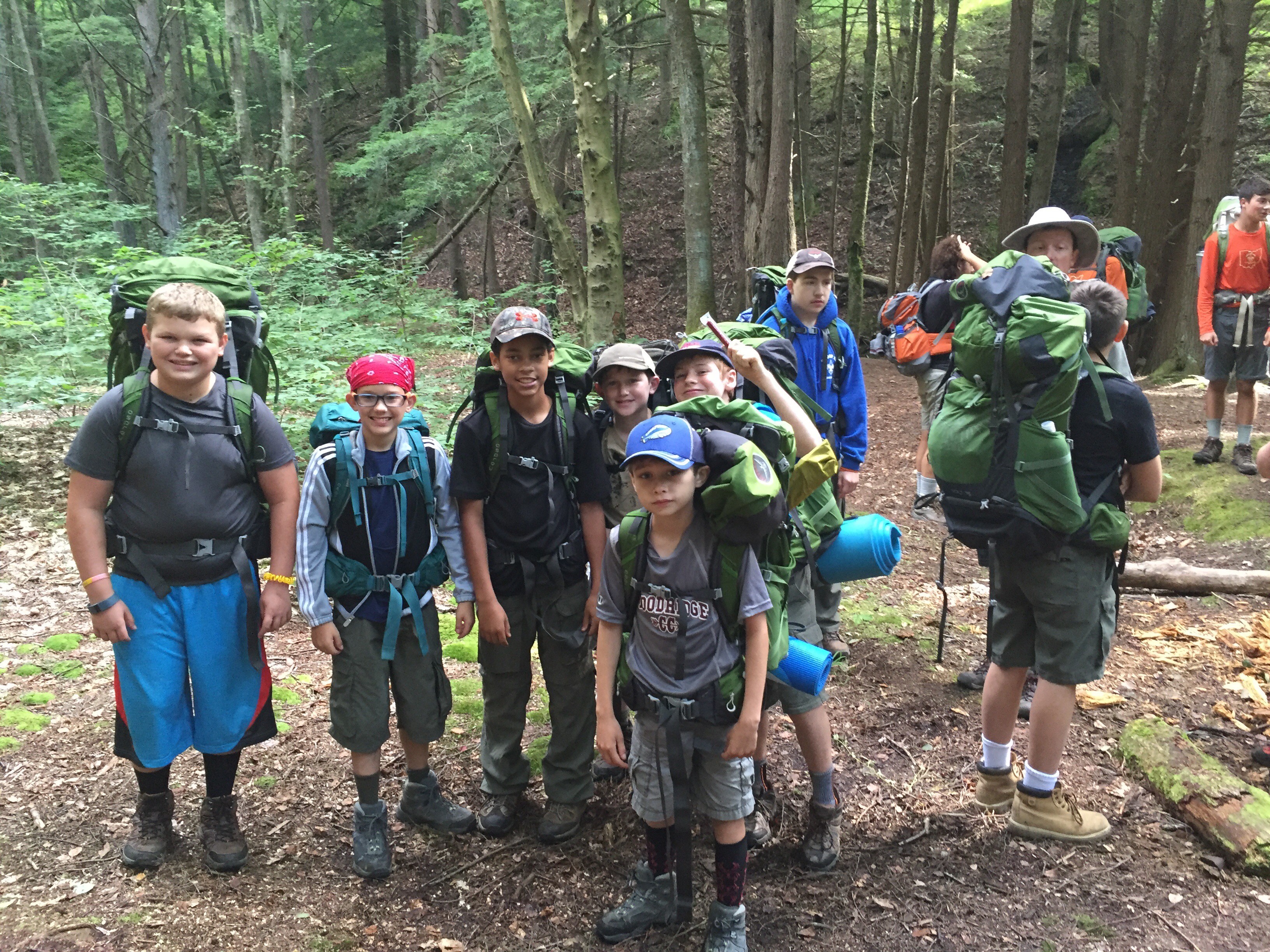 Lacking sleep, they hiked 4 hours on the trail, under a green canopy holding in the humidity, until lunch. The egregious amount of food was quickly scarfed down. They refueled with 4oz of cheddar cheese, half a sleeve of club crackers, a cup of dehydrated fruit and a packaged brownie. No leftovers and no complaints after the link hike and caloric expediture of the morning.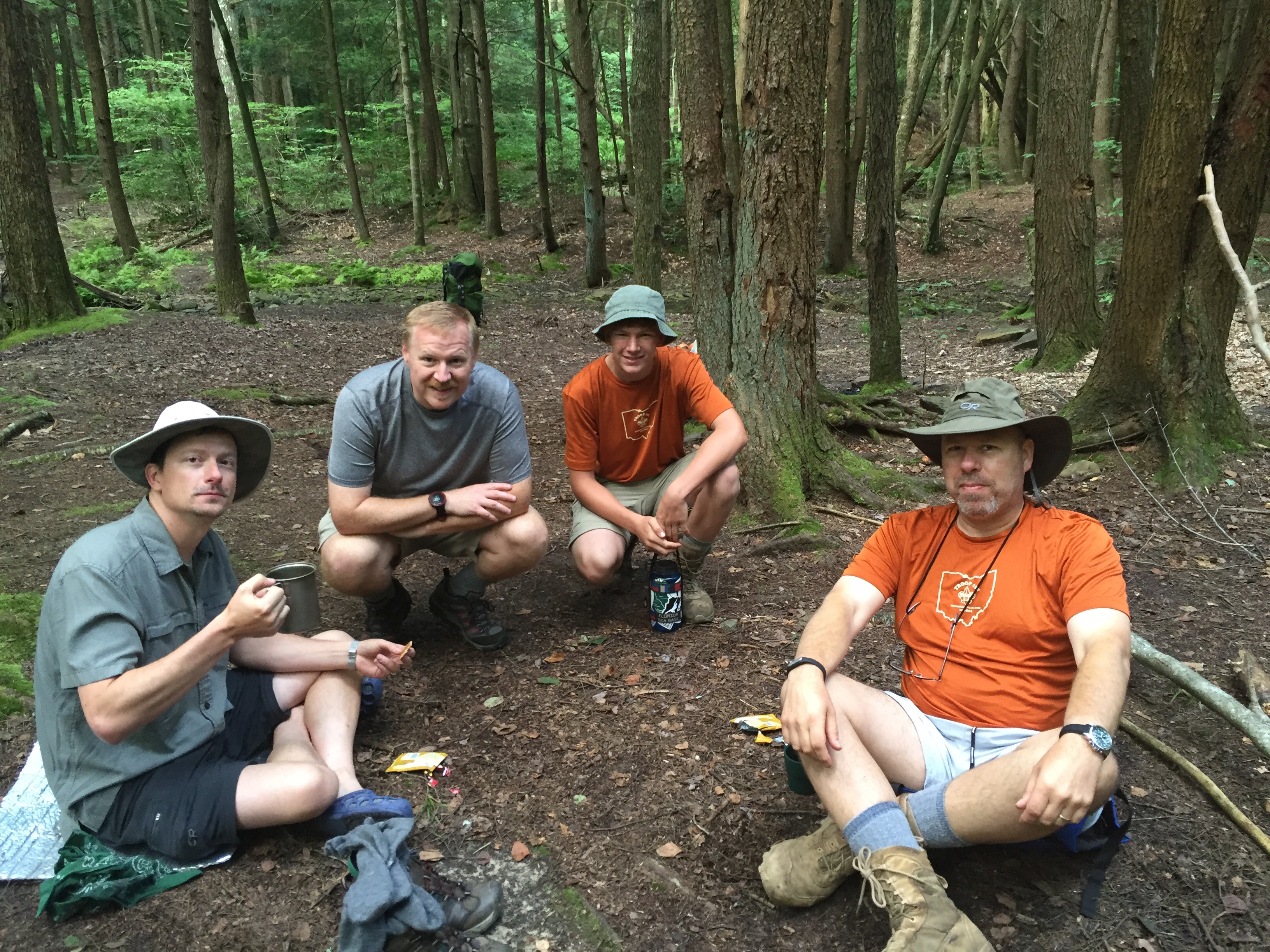 With our bellies full, we hiked back down the trail to the river again and at 4:00, stopped at our second campsite. It was at a confluence of 2 rivers and a couple do streams. So pretty with the shade of the tall trees and the occasional breeze. It wasn't hot at all in this perfect spot. And after setting up the previous night in the dark, the scouts realized the pleasure of seeing the perfect spot to set up their campsite.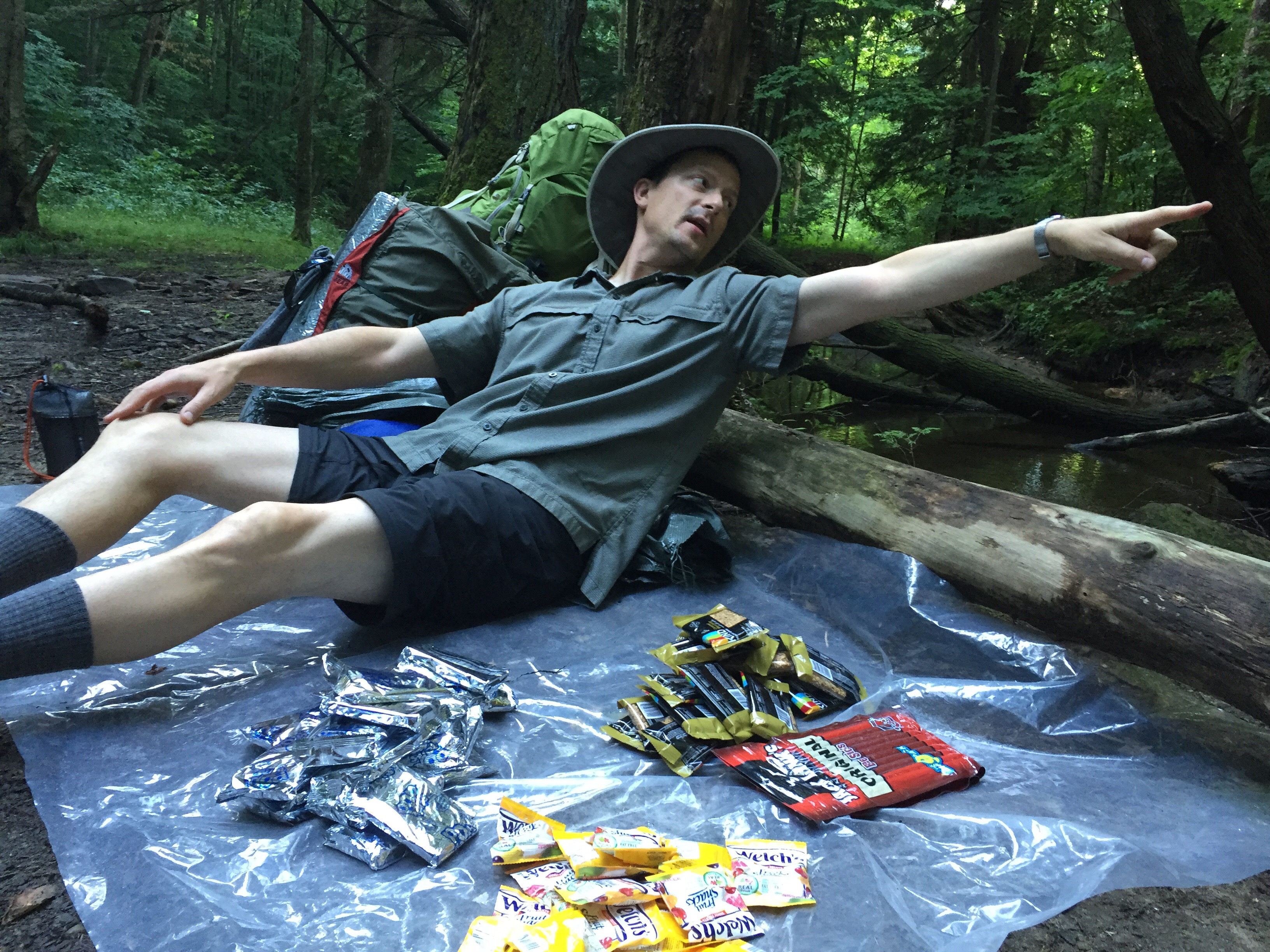 After dinner, we had a campfire built by Michael McPherson, our resident fire bug. The scouts sang a couple of songs before settling into Roses, Thorns and Buds. This is a ceremony where each of us say what our best moment was, our worst moment and what we are looking forward to. As expected, there were many complaints about the strenuous activity of backpacking and falling in the river, but more importantly was the overwhelming excitement to do more backpacking in the future.
The purpose of this trip was to introduce backpacking basics to some new scouts on the hopes that they would love it as much as the experienced scouts.
Mission Accomplished.