Morrison Trail: Allegheny Nat'l Forest Backpacking Trip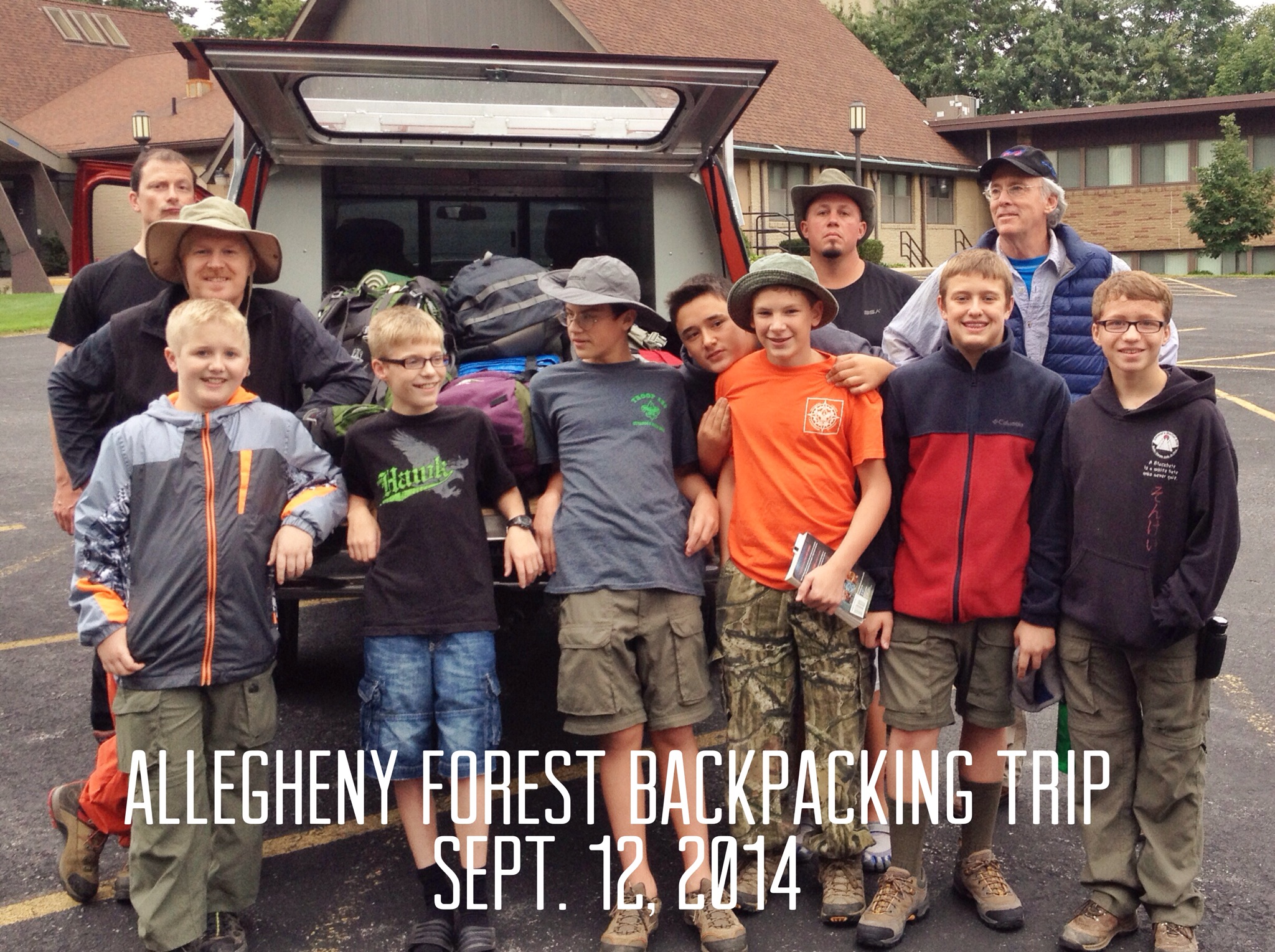 Friday night, we met at the Church late for the convenience of the scoutmaster(he had a meeting). After a frightening incident out of Planes, Trains, and Automobiles, where a car drives on wrong side of the highway, we stopped at McD's. Filling up on wholesome American eats, we pressed on to our destination.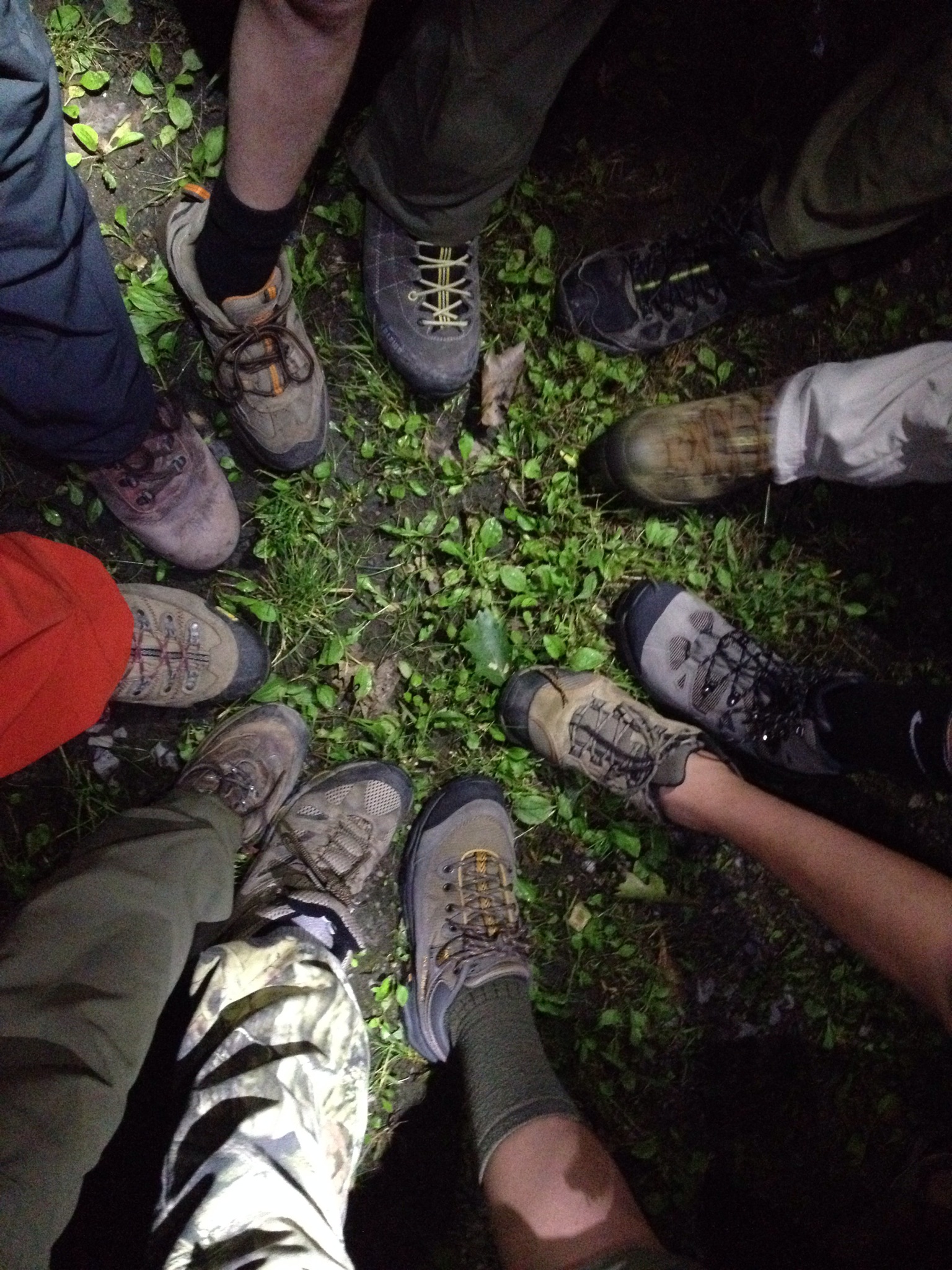 The first night, we hiked back 3/4 of a mile in pitch black darkness. Someone had the "bright" idea of hiking with only red lights. We turned back on our flashlights after a couple of stumbles. We found a verdant fern covered hillside and made camp. We settled down around midnight and quickly fell asleep.
Saturday morning, we rolled out of hammock, ate a leisurely breakfast of hearty instant oatmeal and broke camp at the crack of nine.
The forecast for the day showed a 50% chance of rain, we confirmed it as 100%. It rained on and off through lunch. As soon as we stopped eating the sky cleared and the sun came out.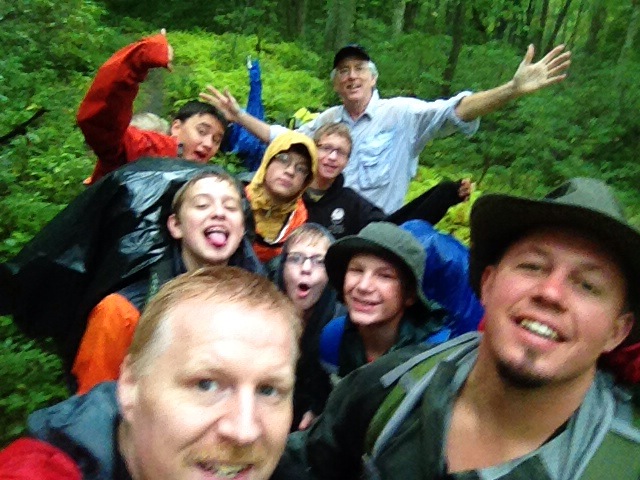 We stopped for lunch at a campground located on the Kinzu river downstream of the dam. This area is only accessible by boat or five mi. hike. We met kayakers who ventured out on the cool, wet morning. By this time of day, we had already hiked a bunch and still had another 2 mi. to go before the next camp for the evening.

We stopped at the busy arboreal highway intersection of the Rimrock Trail and the Morrison trail where we passed no fewer than 4 people. Mr. Rickenbacher is credited with the discovery of a perfect site overlooking a confluence of babbling brooks, but please don't tell him that, his hat already doesn't quite fit now.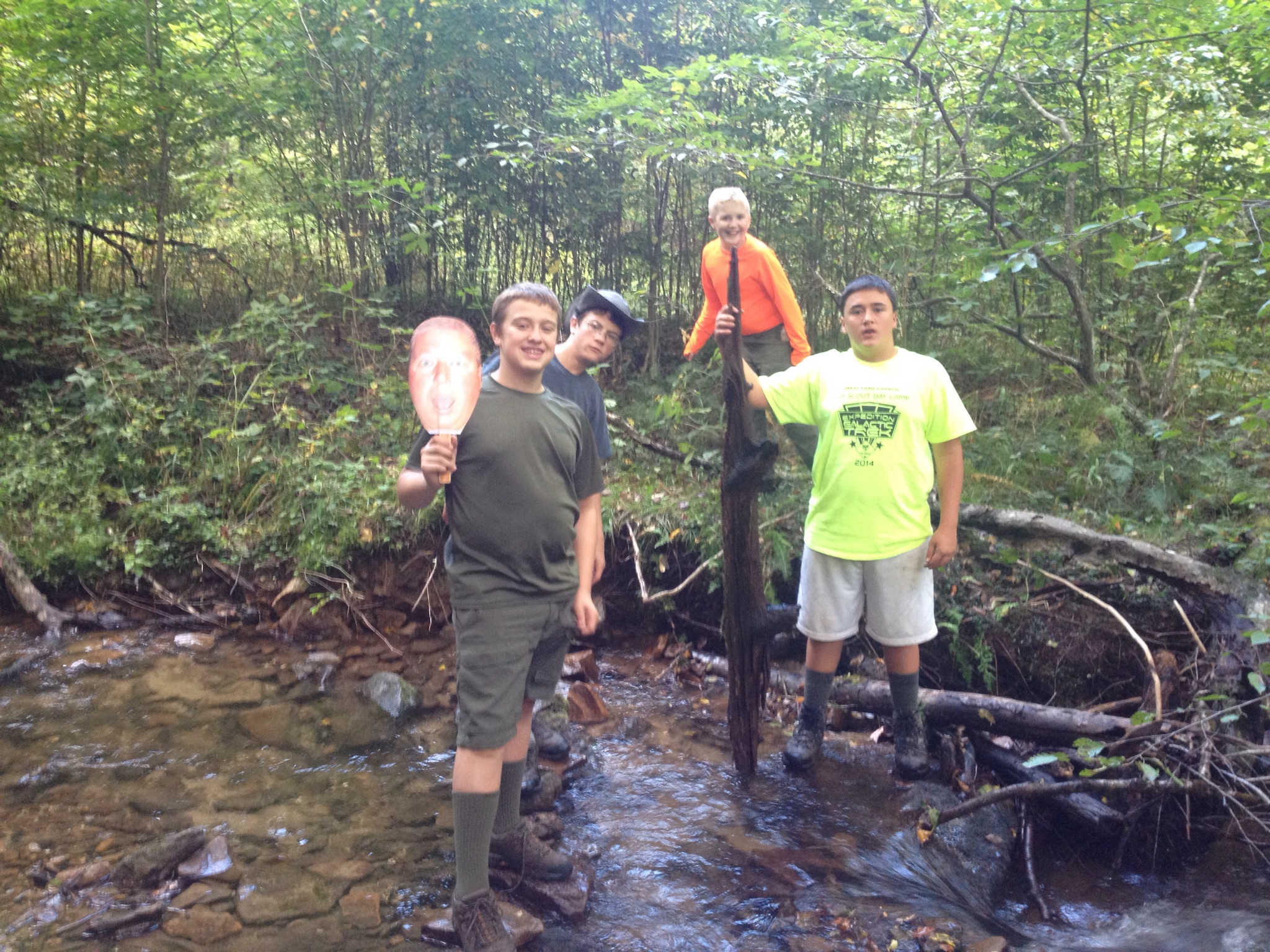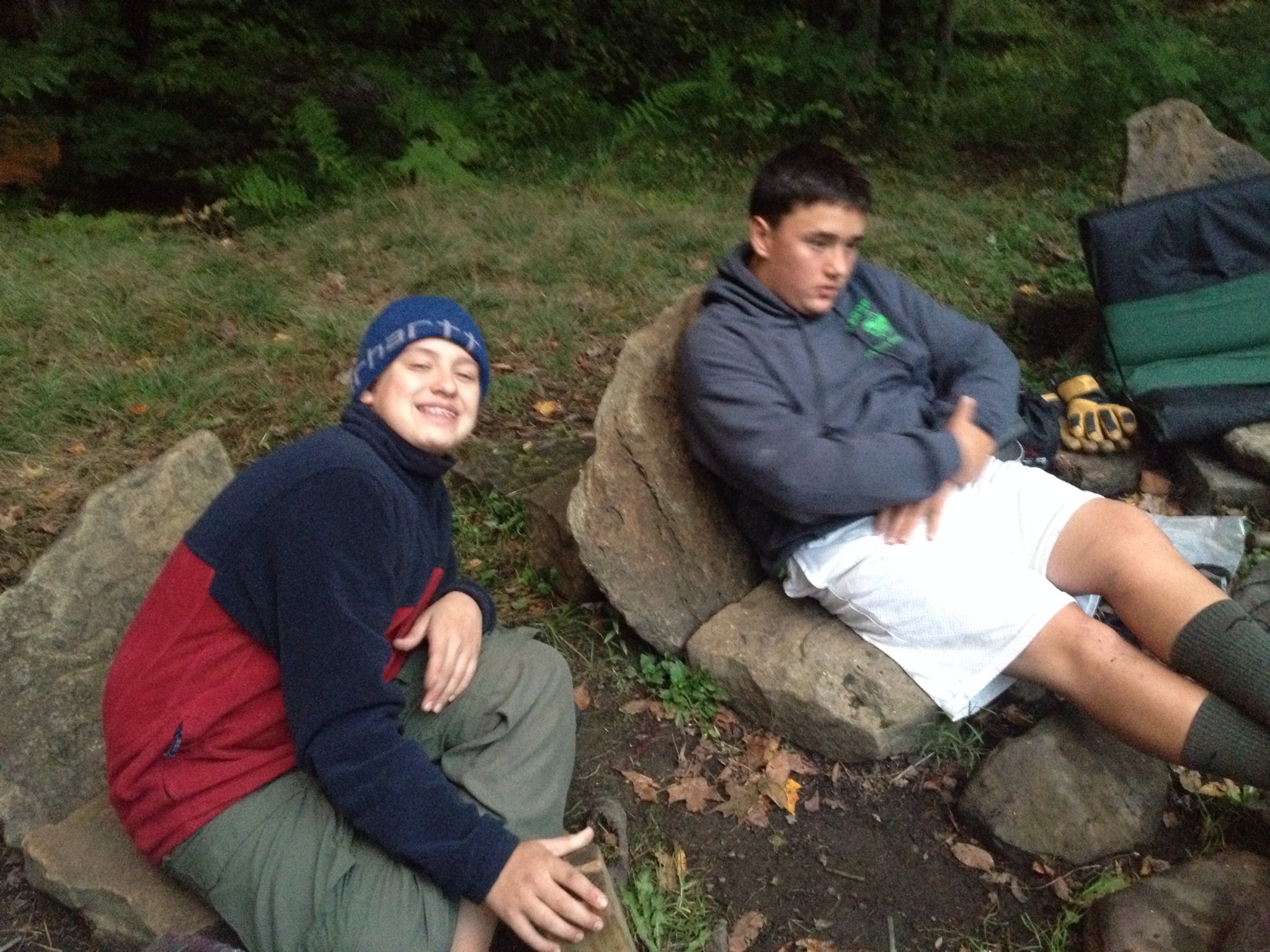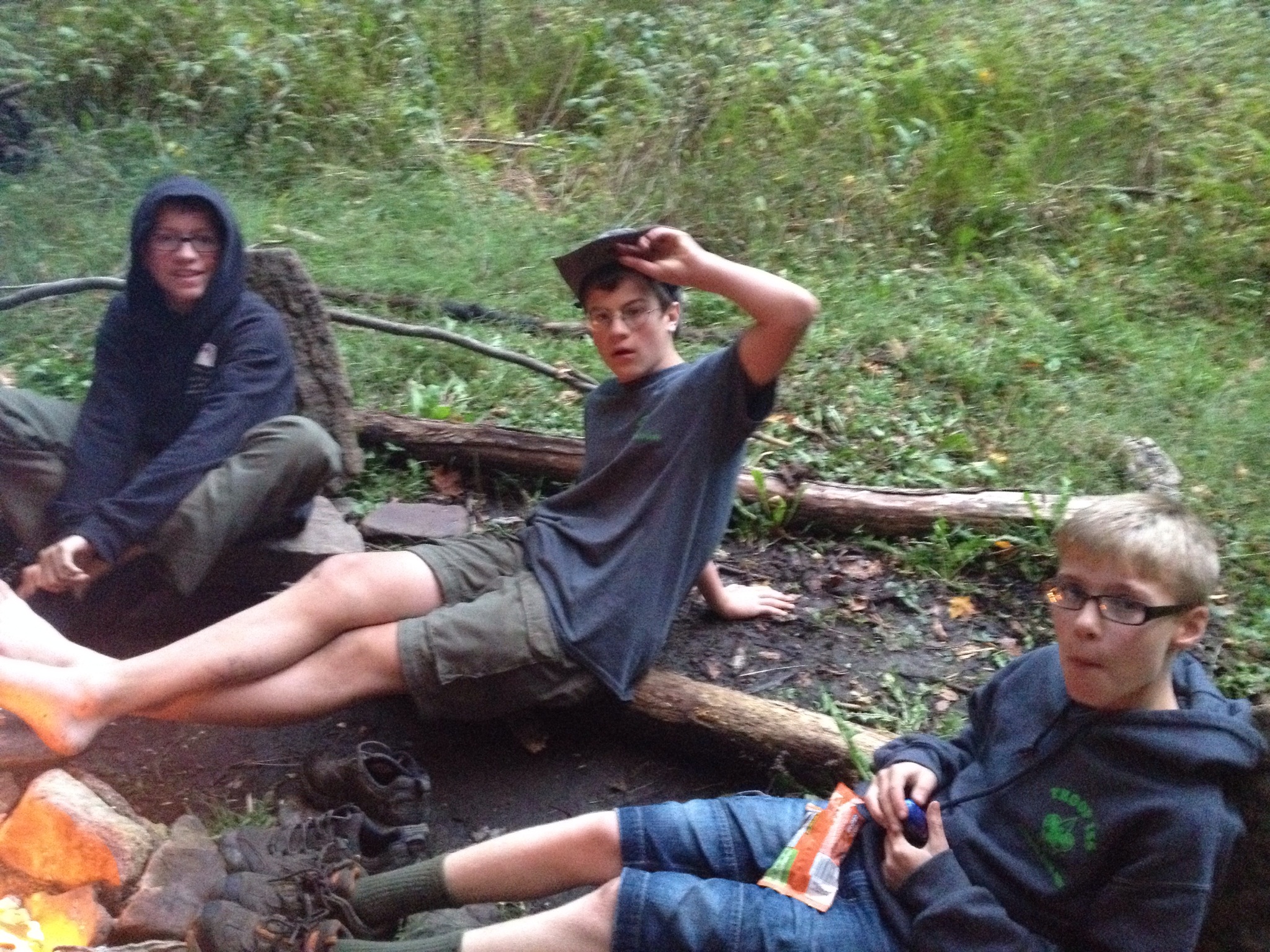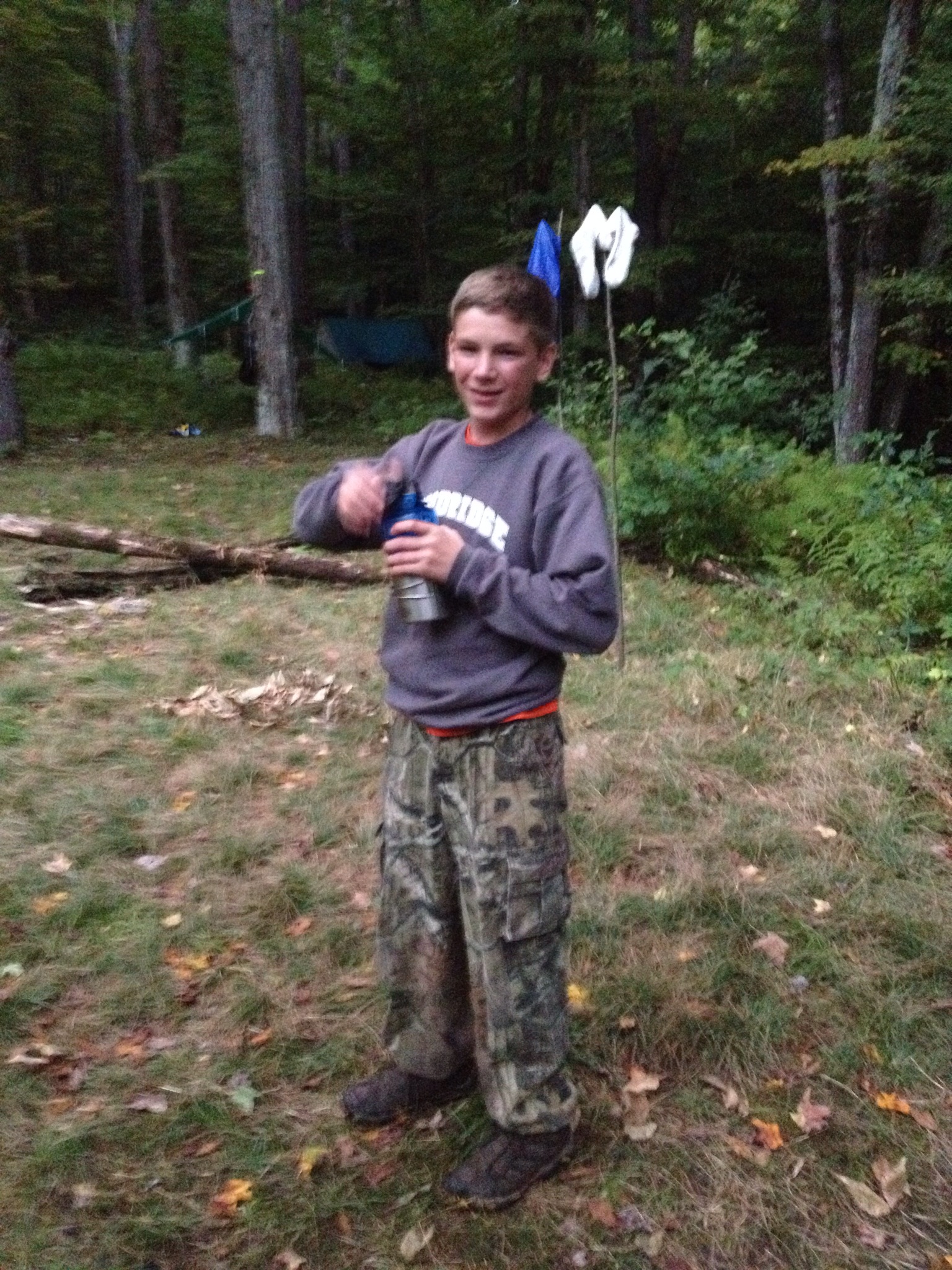 The campsite was spacious that allowed us not to sleep in large clumps to confuse the bears into not attacking us all at once. After the culinary delights of Ramen Chicken campitoire, we all sat down around the campfire. Here we learned not to drink heavily in Bear Country, not to eat like a pig and that when dogs die, they don't necessarily go to heaven but stay to haunt us here on our earthly plane.
After Roses & Thorns, we separated and went to sleep.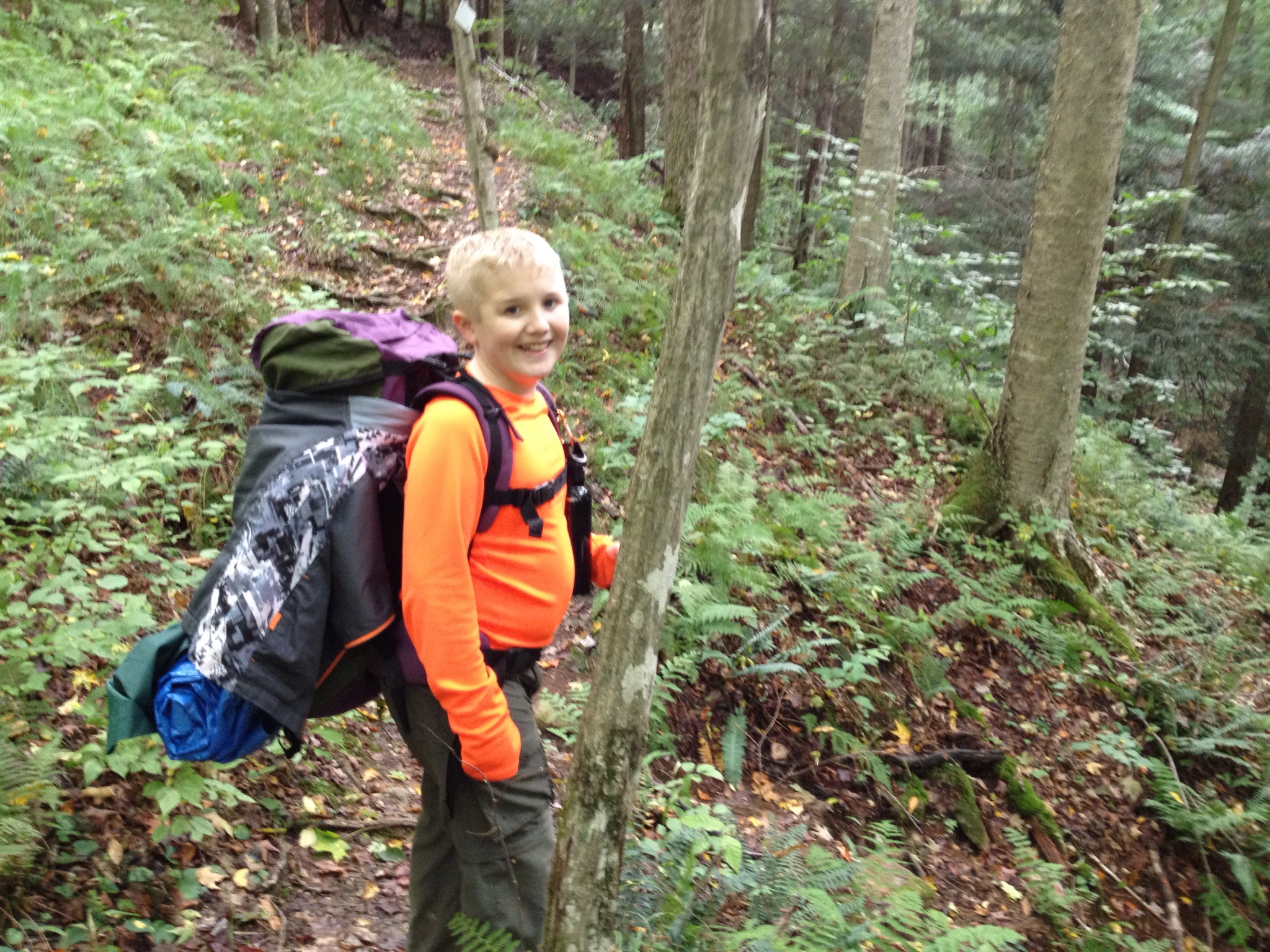 Sunday morning, after Mr. Rickenbacker stole away in the middle of the night with his kid, the rest of us were left to our own devices to find our way out of the forest. Repeating the same delicious and hearty oatmeal to break our fast, we doused our fire and shouldered our packs for the last leg of our journey.
We made it back to our vehicles at 11am. The weather was beautiful all morning and views and vistas even more so. Our initial plans were to drive to another section of the forest and hike up 1.3mi. to the Rimrock Overlook, but opted to drive directly to the parking lot instead.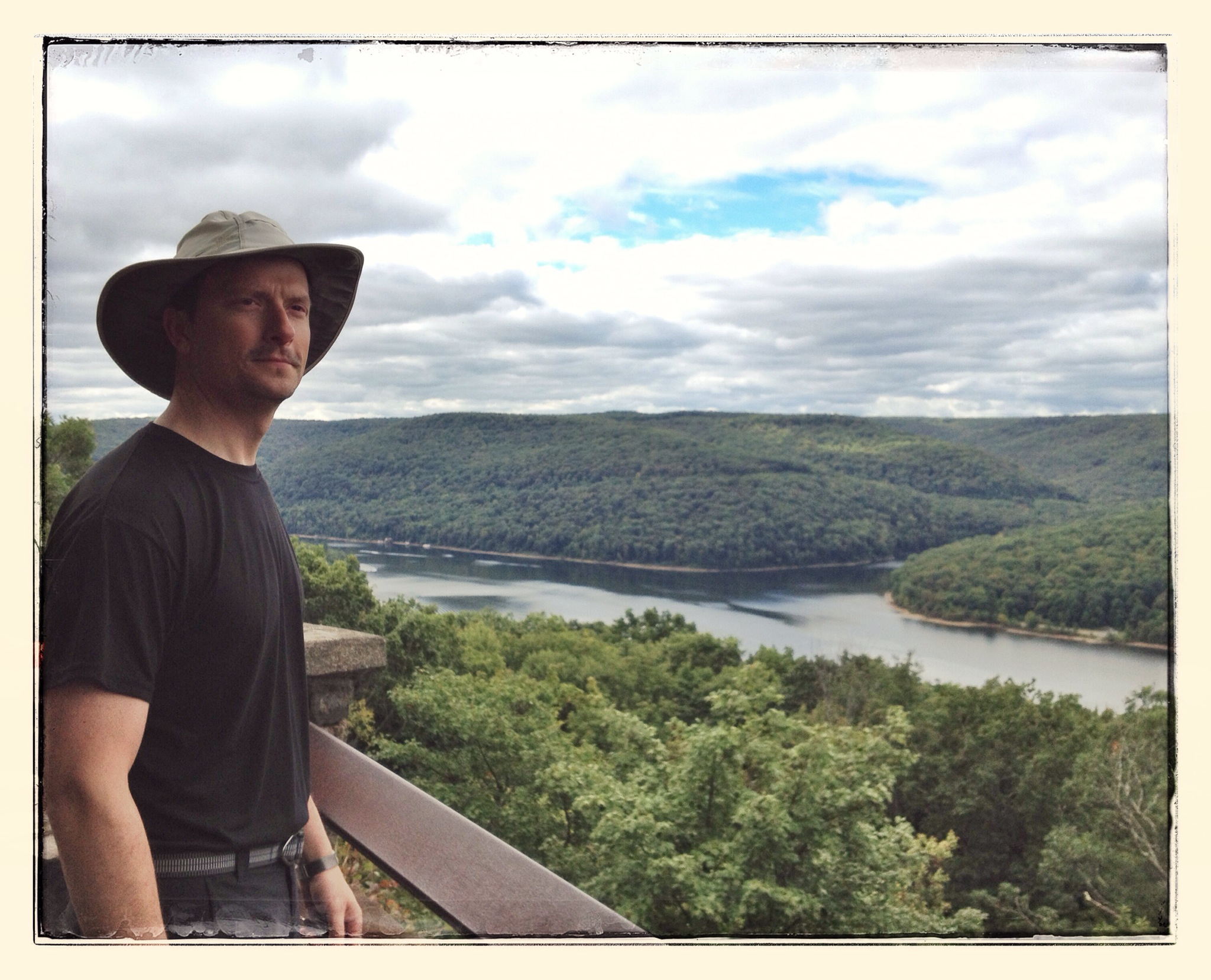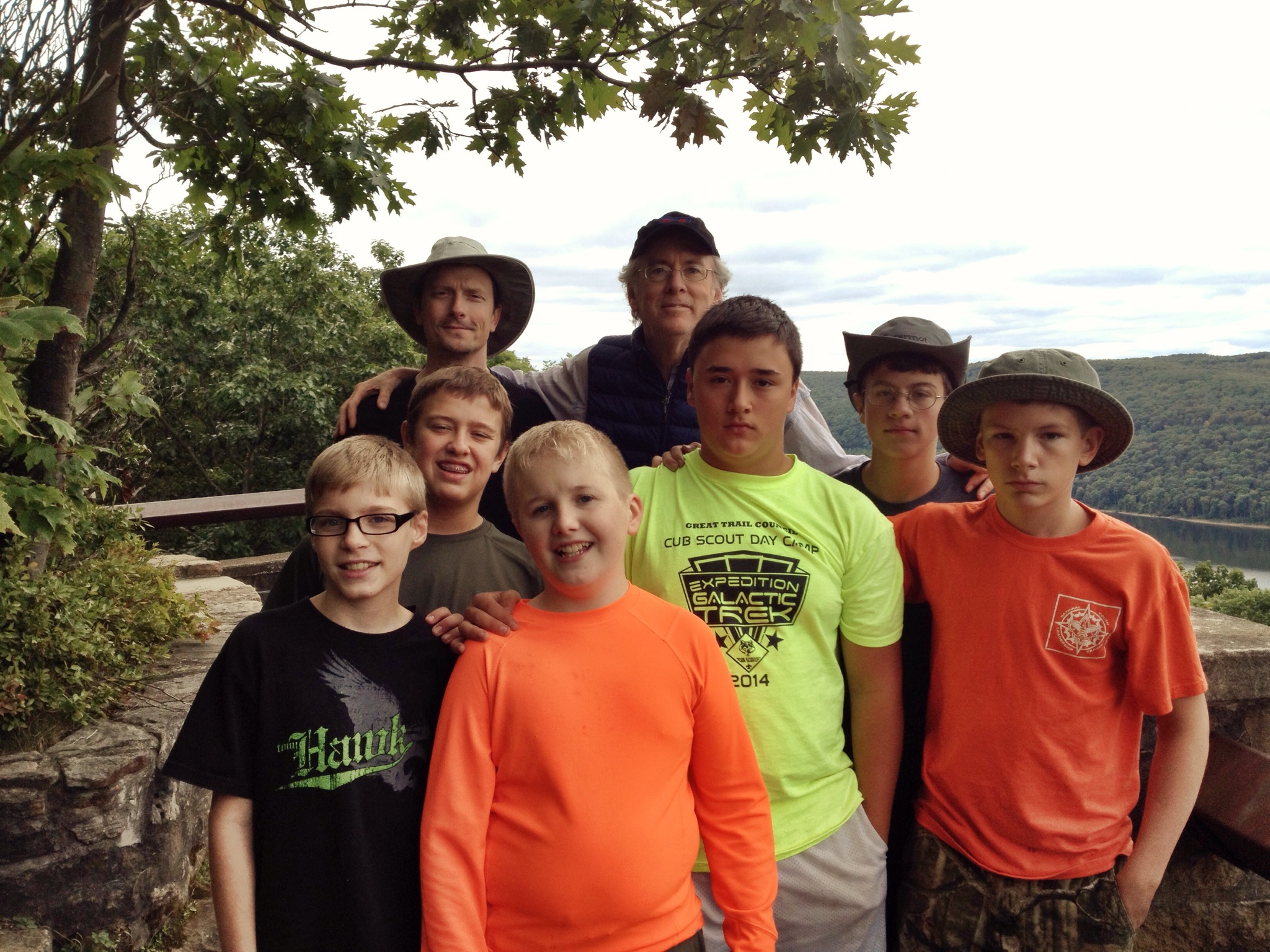 We stopped at DQ for lunch on our way home. Then a quick top off the gas tanks and we arrived back at the church at 3:25, so it's now time to come pick up your scouts. No, seriously, they can't stay here any longer, go home.