Klondike Update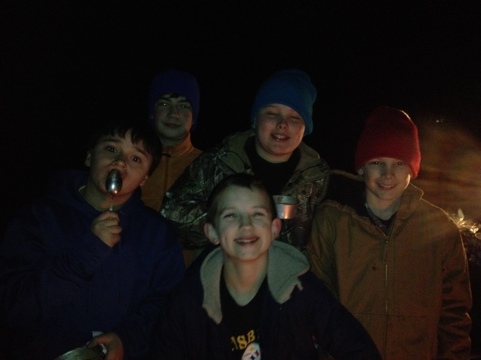 We found a spot under a corps of pine trees. Setting up tents in the dark is always fun but the boys did it with ease.
Micheal was on fire duty as the rest of the boys got the gear and tents. Steven started the food as everyone pitched their tents.
There is a sledding event tonight that we are getting prepared for now. More to come.