Candy Bar Fundraiser at WalMart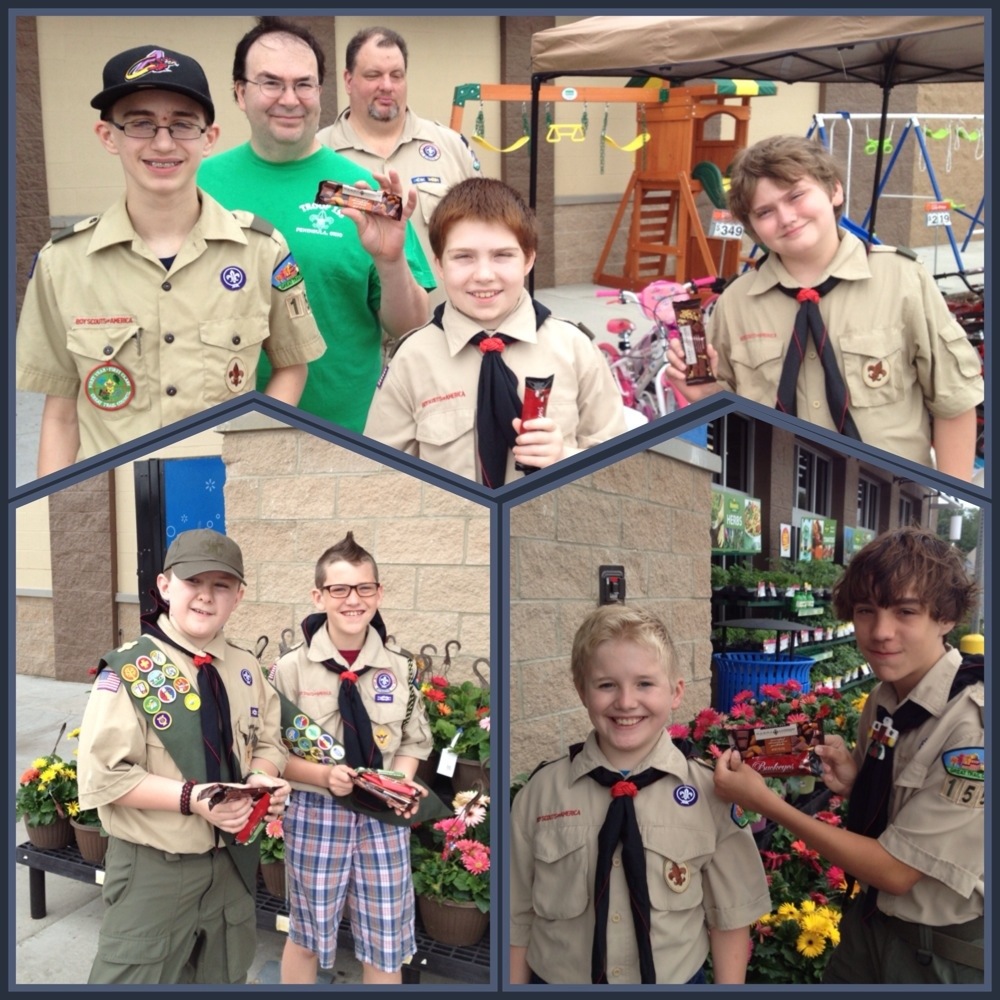 Big thanks to Kate Walters for organizing and executing the fundraiser today. We sold 336 bars today but with tips, should bring in much more. The thing that really surprised me was the number of Troop parents that were out and about today. And they all bought candy.
Thanks to everyone who participated.