Camp Update: Day 3 Early Morning Edition
I won't say yesterday was uneventful, but unfortunately HIPAA laws prevent me from saying more. But this morning, the scouts won the retreat banner.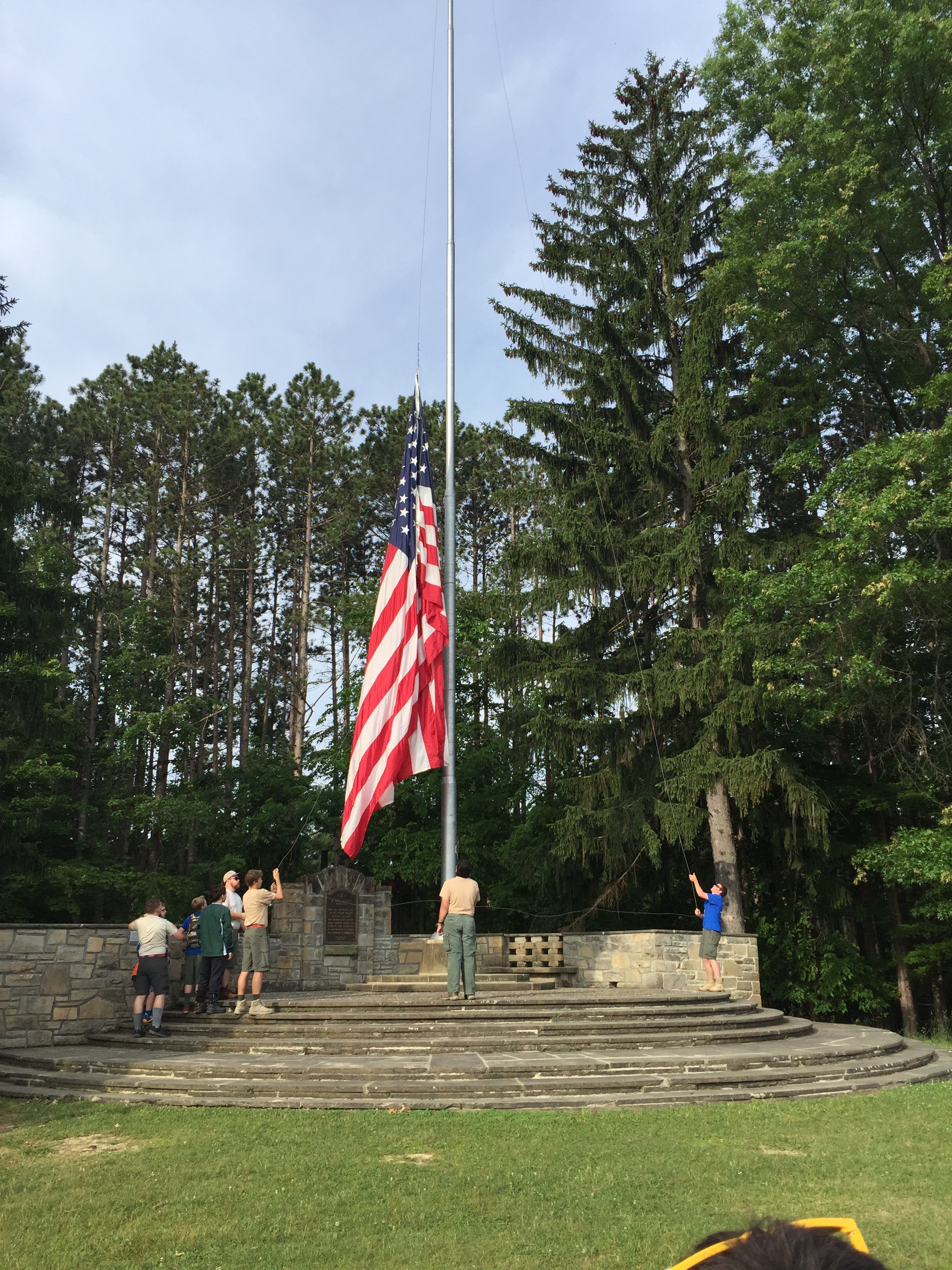 This means at dinner tonight at 5:30, the scouts will be lowering the flag at retreat as well as marching. What a treat for the parents for Family night.
Bring your OWN drinks (no alcohol) and paper and plastic plates and utensils. Bring chairs was well. Pot luck dinner assignments below. Troop provides pizza.
A-I – Bring Cold Salads, pasta, vegetable, fruit, potato salads, bean etc.
J-Q – Bring desserts, cookies, cup cakes, banana pudding, etc.
R-Z – Bring Hot side dishes, potato casserole, baked beans, etc. (Reed's are bringing Macaroni and Cheese)
After dinner, you can tour the camp with your scout and visit the trading post.
​​