Camp Begins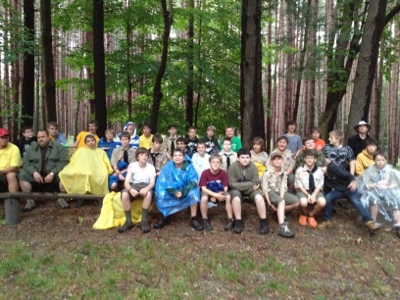 Here we are in the campfire council fire ring for Vespers.
What a great day. We could not possibly have more fun.
Here are some highlights:
• Jacob and Logan have been Rock Stars for the way they are leading the Troop. I could not be prouder for the way they have stepped up their game.
• Owen, Codey, and Ayden passed their premiere waiter duty with flying colors. Any restaurant would be foolish for passing on their natural talent.
• A tent got flooded that put three boys into the unforgiving elements of this harsh world. Two boys gladly offered shelter without blinking an eye. Thanks to Tate and Michael. At least I think it was them, with 34 boys, it's hard to keep track.
• and last but not least, congratulations go to Mr. Reed and Mr. Rickenbacker for cleaning Logan's clock at Euchre. Oh, the smell of victory at the expense of a child was never so sweet. (of course I'm kidding). But seriously, it was awesome.