Ad Altare Dei Court of Honor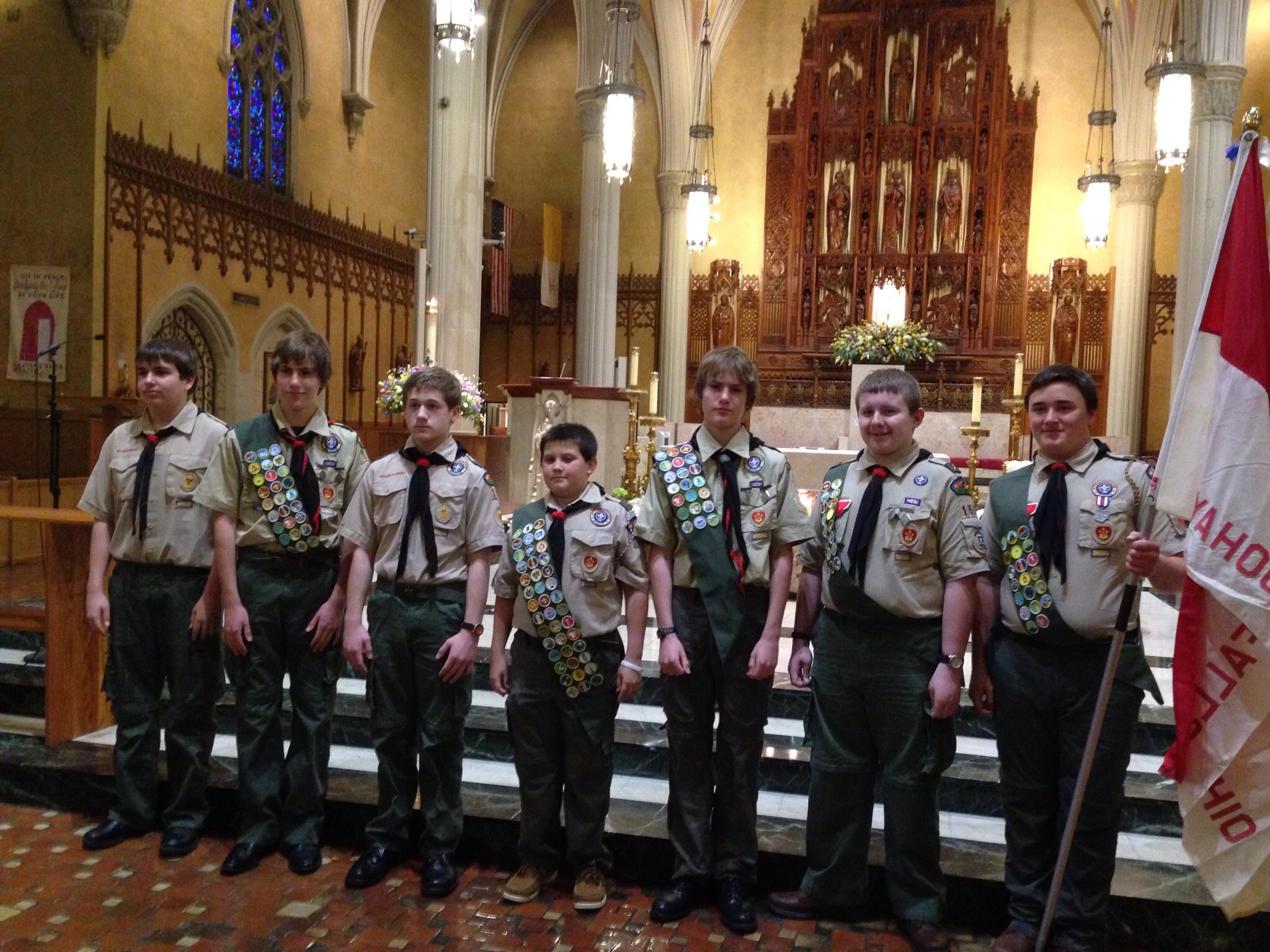 Congratulations to the 7 Scouts of Troop 155 who received their Ad Altare Dei awards Sunday night at St. John's cathedral in Cleveland. Kyle Grebb, Andy Muha, Greg Muha, Spencer Buzzelli, Samme Bergdorf, Nathan Craig and Eric Walters all worked very hard over the past year to earn this religious medal. The Ad Altare Dei (to the alter of God) program is to teach Catholic scouts about the seven sacraments and spiritual growth.
Thank you to Matthew Craig for carrying the troop flag during the ceremony and a very special thank you to Carolyn and Mark Muha for taking the time to teach the program to the scouts. They couldn't have done it without you.