A Very Successful Chili Cook-Off!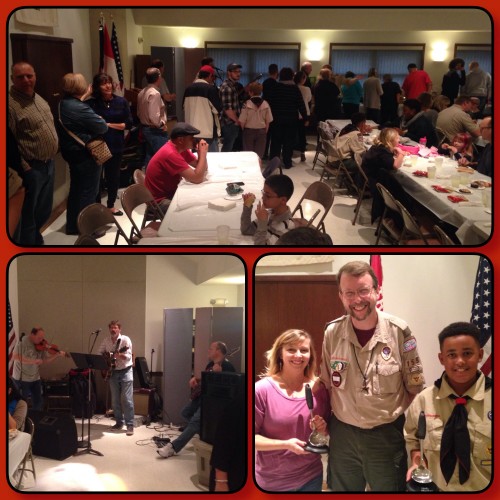 Thank you everybody for making tonight's chili cook-off a great success! Everyone worked very hard and everything went smoothly.
There were far more people than expected which means more money coming in for the fundraiser. We made a total (with matching funds thanks to Modern Woodsmen) of over $5,000! Thank you everybody!!
Mr. Neitenbach provided some fantastic music for us. Thank him the next time you see him!
Congratulations to Enzo Lewis-Baranyai for winning the scout chili award and to Mrs. Kelley and Mr. Walters, who tied for the adult chili award!
A special thank you to Mr. Lewis for organizing this event for us. We couldn't have done this without you.