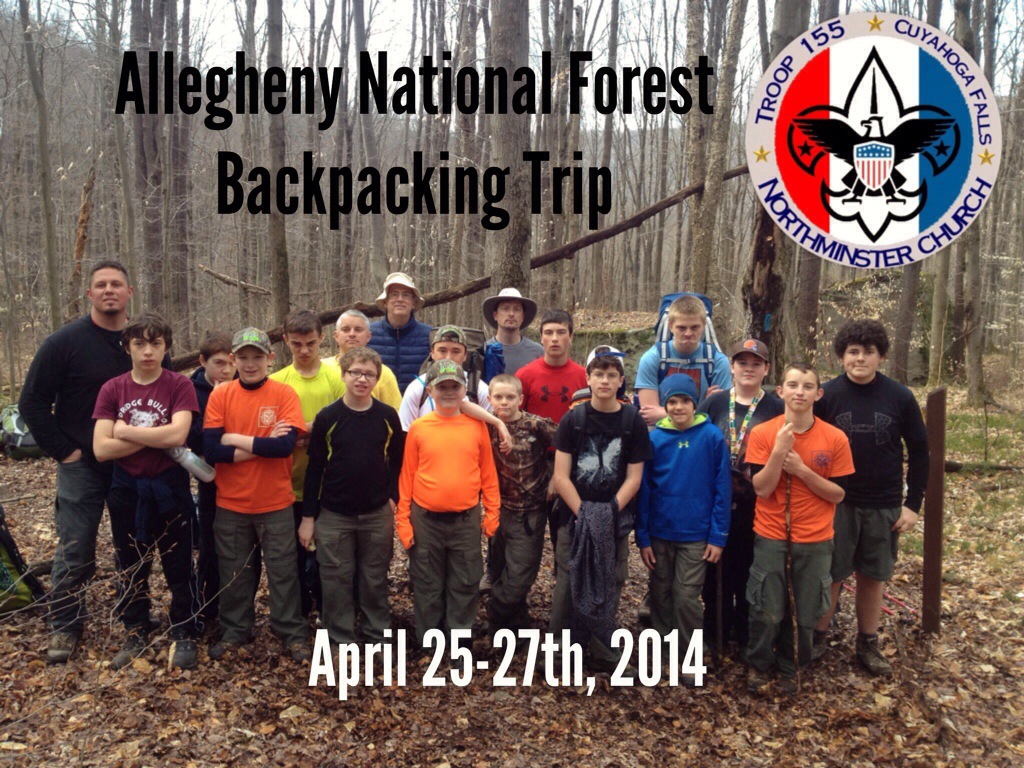 Over this weekend, the troop had roughly 20 scouts and adults that traveled 3 hours to the Allegheny National Forest in PA. We left a 4:30 on Friday in the pouring rain. We stopped at McDonald's in Oil City in the pouring rain. We arrived at the parking lot at our destination and the rain STOPPED.
We hiked in about a mile, straight up a 90 degree cliff, or is it seemed (I'm usually dramatic). We set up our hammocks and tents in the pitch dark, that us not exaggeration. I literally could not see my hand in front on my face, really. The scouts went to sleep almost immediately, the adults played euchre sitting on the ground.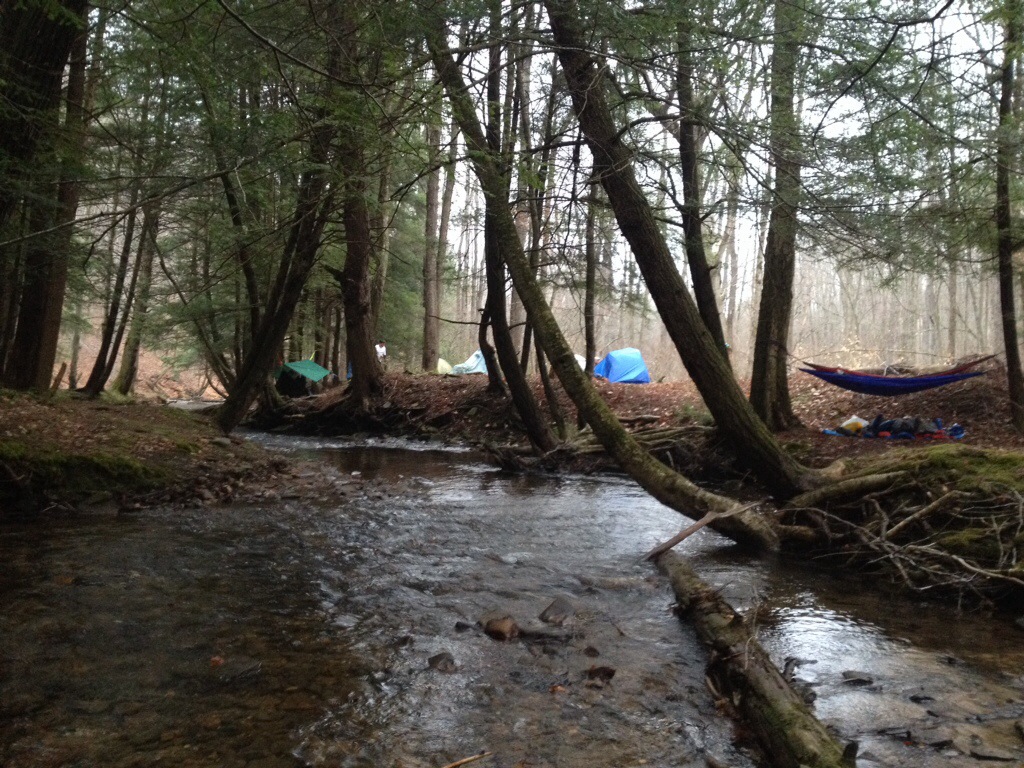 This is the beautiful site we awoke to in the morning.
We cooked our breakfasts and then broke camp. We hiked about 8 miles on Saturday. We stopped at another riverside and ate our lunches. After lunch, we hiked to our Saturday campsite. We arrived later than we wanted and the campsite we originally wanted was taken, by around 59 other campers. So we kept hiking until we found a site that was barren of people. I could not have asked for a more picturesque site. 4 large streams merged in one site where we made camp.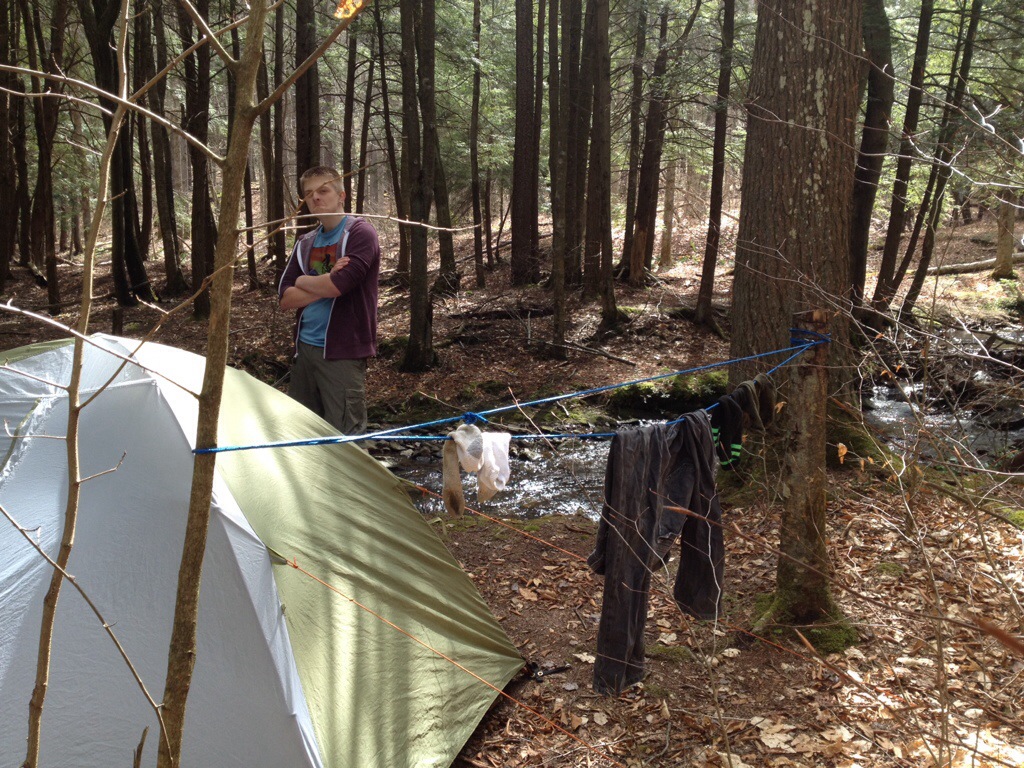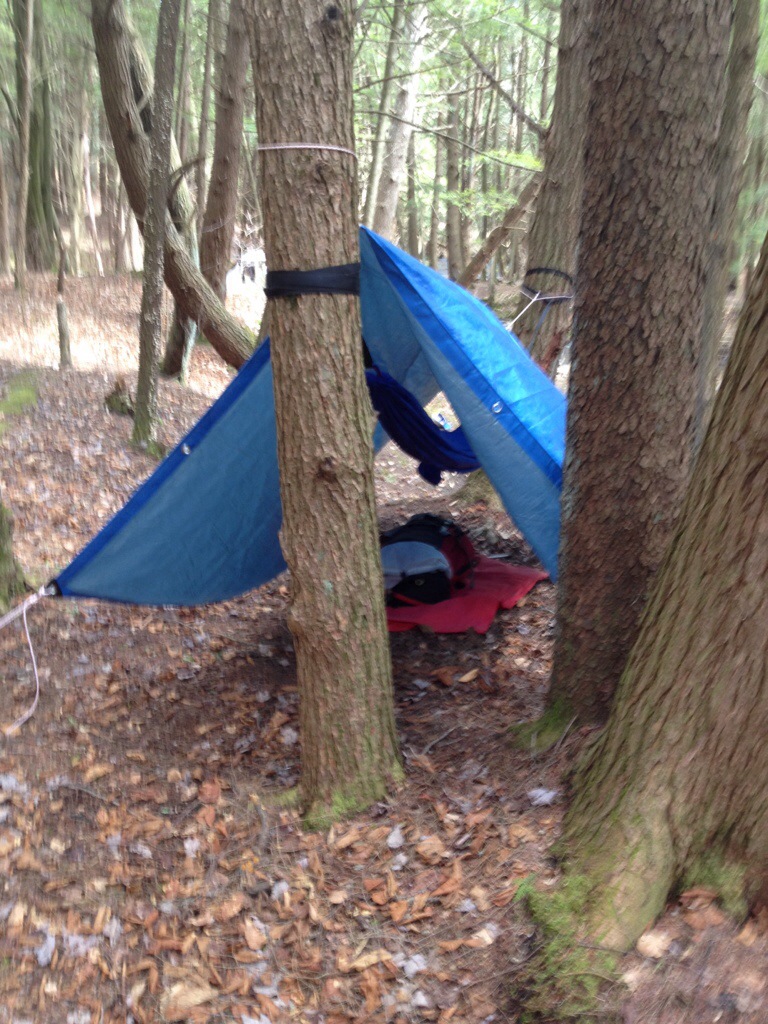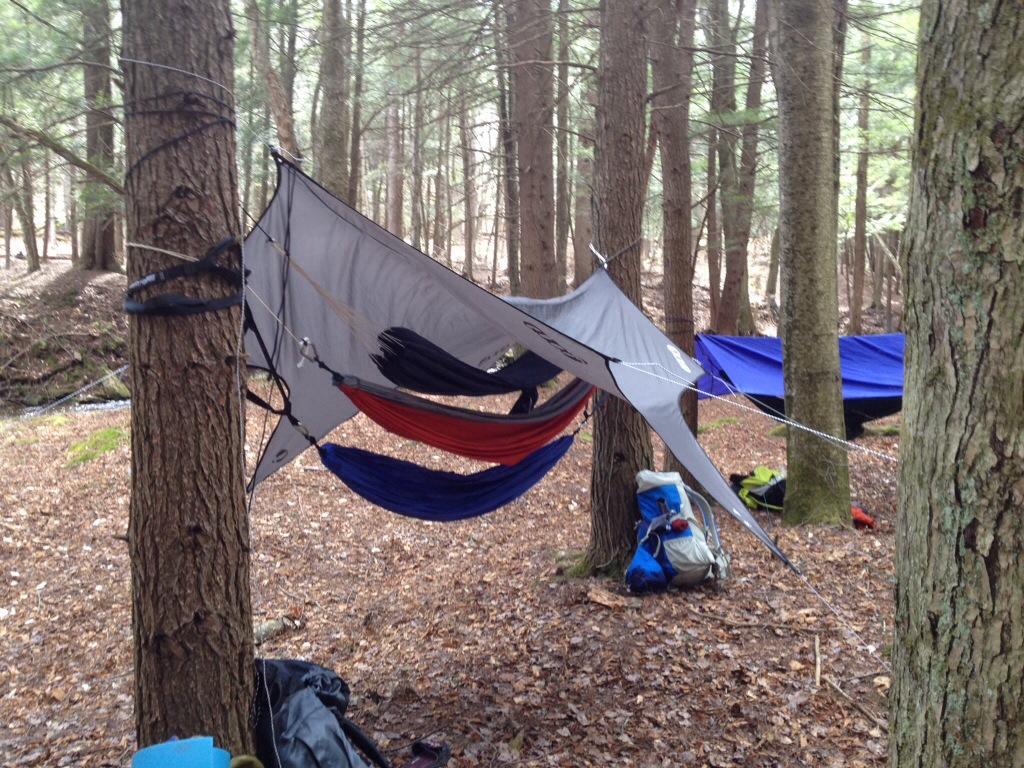 Notice that three scouts bunked under one tarp.
We started setting up camp at about 2pm, so we had a good part of the day to lounge around. If you get time, ask Tom about the "friendly" Eco-terrorists that he met in the woods.
For dinner, we had beef stroganoff, which Tom provide. It was pretty good for dehydrated food.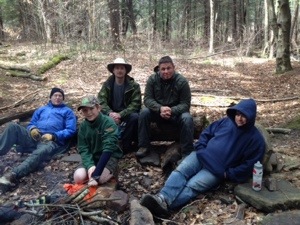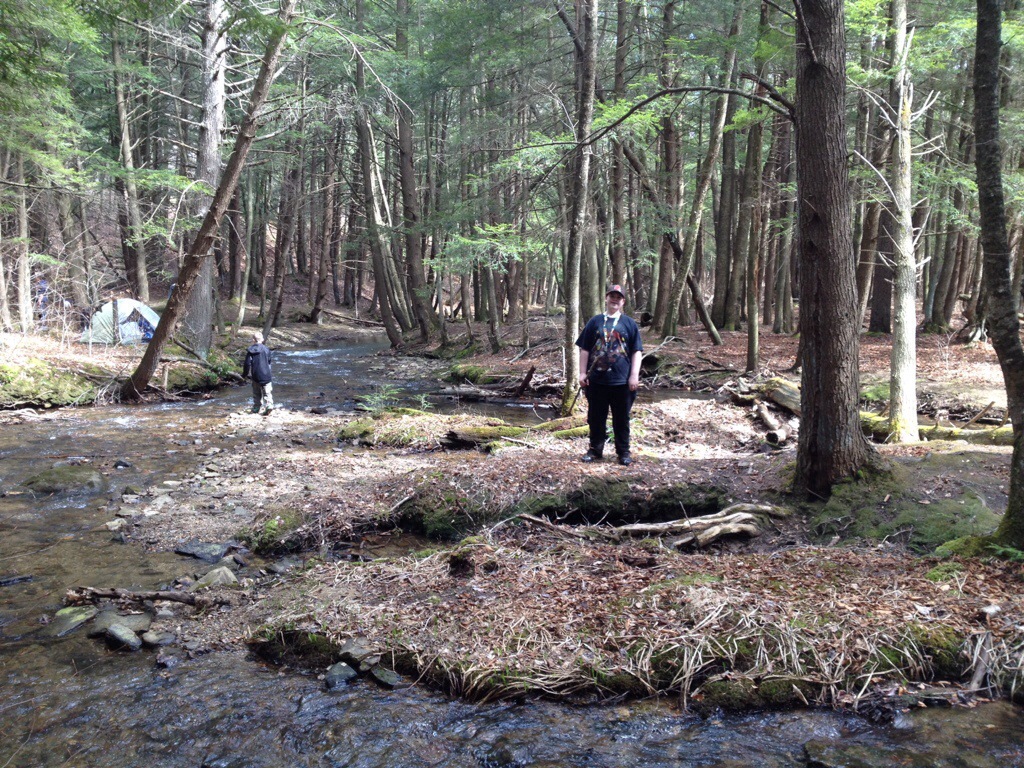 The night was again dry, it never rained again the whole weekend. We had a chilly, but not frozen night in which everyone survived. The next AM, we quickly ate, broke camp and death-marched up a mountain, or so William will tell. We made it to a scenic overlook and took the last group photo.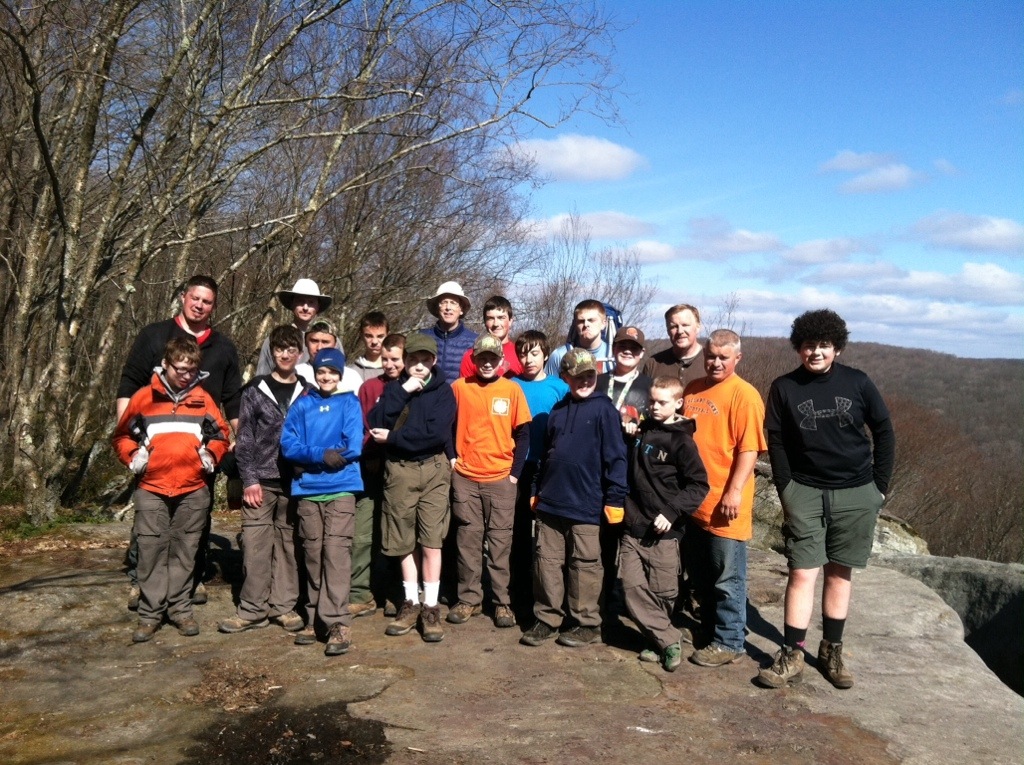 This was one of my favorite camps. I am really looking forward to doing this again in September.
-Scoutmaster Steve